Let's face it – we would ALL love to get a pair of Shawn Mendes' underwear (preferably with him in them, but anything goes). Well, one lucky guy DID end up with Shawn's used underwear – Matty Healy, lead singer of the British pop band "The 1975."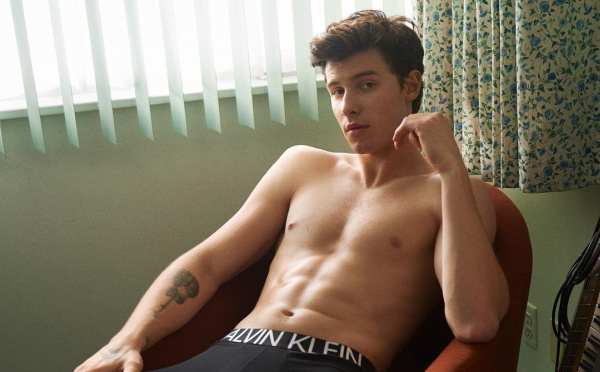 Unless you've been living under a rock, you already know Shawn's underwear became famous recently due to his first campaign with Calvin Klien, and then the second one, both of which had some extremely sexy photos of Shawn in his undies.
Matty Healy, the 30-year-old Brit singer, took to Twitter to allege that according to his tour manager, Shawn was… sending him his underwear.
My tour manager said you are sending me a present @ShawnMendes it better be them iconic underpants

— matty (@Truman_Black) May 2, 2019
Not one to pass on the opportunity, Shawn rose up to the challenge, and – sent his underwear. They even came with a certificate of authenticity!
Omfg @ShawnMendes pic.twitter.com/y5VIIihW9V

— matty (@Truman_Black) May 3, 2019
Of course, Shawn himself once said he would pay $500 for Justin Bieber's used underwear – so, you know, anything's possible.
But wait, there's more! In an interview with Radio.com, Shawn confessed that "Matty Healy has dirty versions of my Calvins, but I don't think he's smelt them yet. It's possible that he has though… not confirmed."
Then, he added that he had something he wanted from Matty as well – a curl of his hair.
"Matty send me a clipping of your hair. Just of the curl, a small curl from the back, I'm gonna try and clone you."
This is all getting very strange… and kind of hot. Watch Shawn explain it all here: