Remember when Shawn Mendes broke the internet a couple of months ago, with his super-sexy, underwear-only Calvin Klein ads? Well – consider the internet broken again. Shawn's underwear are back, and these new photos are… even hotter than before.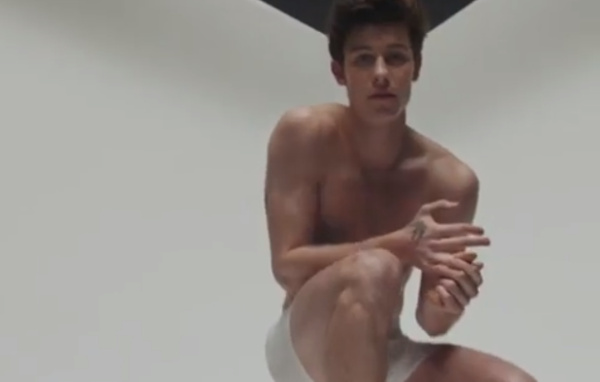 The 20-year-old Canadian superstar is touring the world these days, and even had time to release a new song (and a music video) last week. But we're going to put his music aside for a moment, and focus on his underwear.
Speaking after the last photoshoot, Shawn revealed he had men rub oil all over his body. Well, it seems those men are back. Shawn promised more photos will arrive – and indeed, they have. So enjoy (remember to swipe – there are three photos) –
Surprisingly, Shawn even has some hair on his chest in these photos. It didn't stay there for long, but it's still a unique look for him.
But wait, there's also a video. Yes, he's semi-naked there too.
https://www.instagram.com/p/BxPh_CTFNK8/
We can't breathe at this point, so we'll just go sit in the corner with a paper bag. And Shawn's photos.
You might want to watch his new music video as well: