You know how some people are so hot, that we tend to say "They would look hot doing anything"? Well – case in point – Shawn Mendes. Without a shirt. And those abs. So many abs… eating an avocado.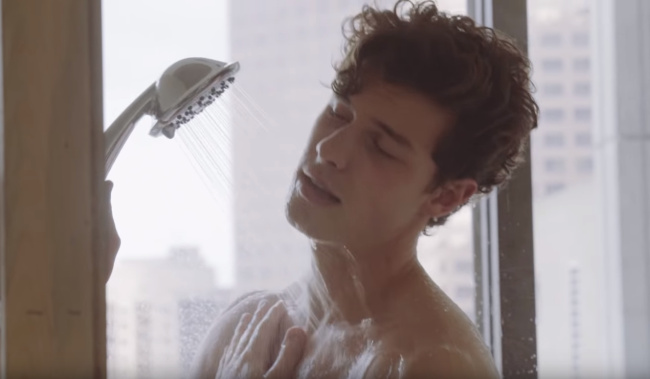 The 21-year-old singer (who celebrated his birthday earlier this month), is no stranger to giving us hot shirtless moments. Or, you know, underwear-moments.
Well, yesterday, he was eating an avocado. And the internet went crazy. Here's why:
Celebrities left and right were quick to comment, because, well, avocados are now officially hot (and not just because of Antoni from Queer Eye!)
Some eagle-eyed fans were quick to notice Shawn doesn't have his newest tattoo, on the left arm, in this photo. Which means this avocado isn't even new. But hey, we'll take a shirtless Shawn Mendes any day of the week.
Meanwhile, in other Mendes news, Shawn and Camila Cabello performed a live version of their hit, Señorita, at the 2019 Video Music Awards this week. It was a pretty steamy performance, and near the end, Shawn and Camila, who are rumoured to be in a relationship, almost kissed.
That is, they did an Eskimo kiss, as in, rubbing their noses together. So is THAT what straight couples do these days? Observe: