If you're into video games, you've been playing Fallout 4. If you're not, and your boyfriend's into video games – you're probably wondering where he's been for the past few weeks. Well, he's been playing Fallout 4.
But aside from being a great game, and having gay themes – it can also get hot and sexy – if you play on a PC and modify it with "mods". These are some additions that will turn the hotness level up for you… (And if you still haven't bought Fallout 4 – you can buy it on Amazon)
1. "Premium" Men Underwear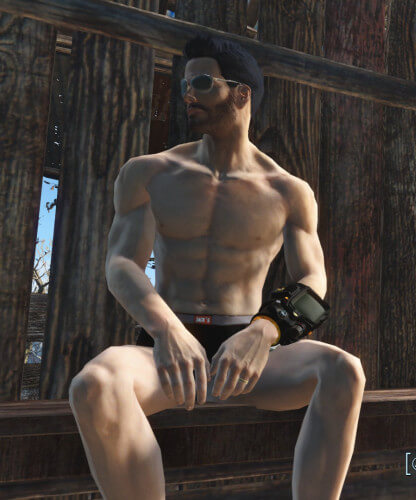 The stock male underwear in Fallout 4 is pretty ugly. Time to get the sexier ones. Get them right here.
2. Man Fur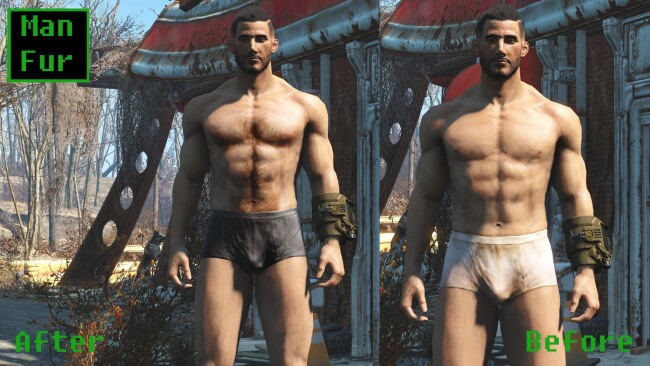 It seems Fallout's developers really like twinks – and mostly the smooth ones. But what do you do if you prefer your men hairy? There's a mod for that! Get it here.
3. Sons of Anarchy Jacket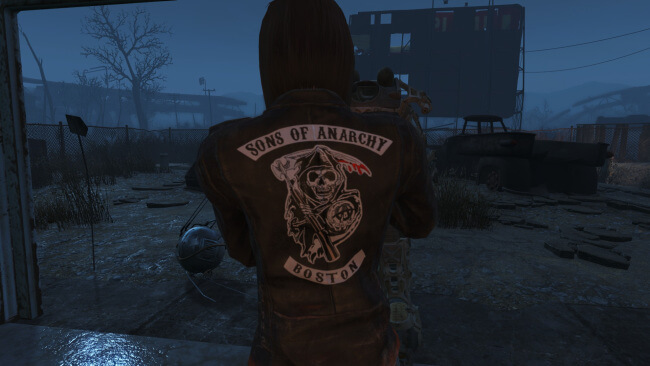 Always wanted to roam the wastelands looking like Charlie Hunnam? Get the jacket right here.
4. Ray-Ban Sunglasses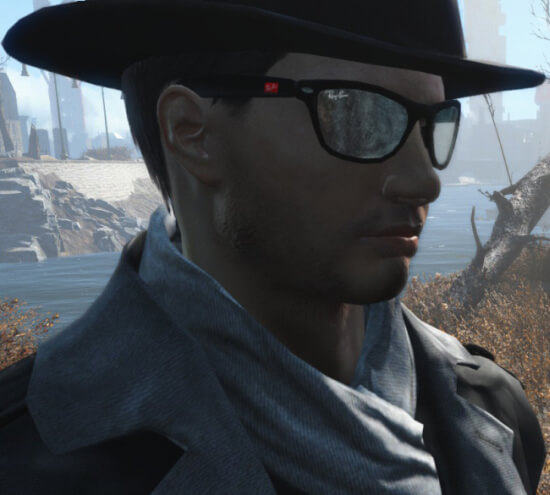 Ray-Bans bring back memories of Tom Cruise? Take them into the game with you. Get it right here.
5. Black Vault Suit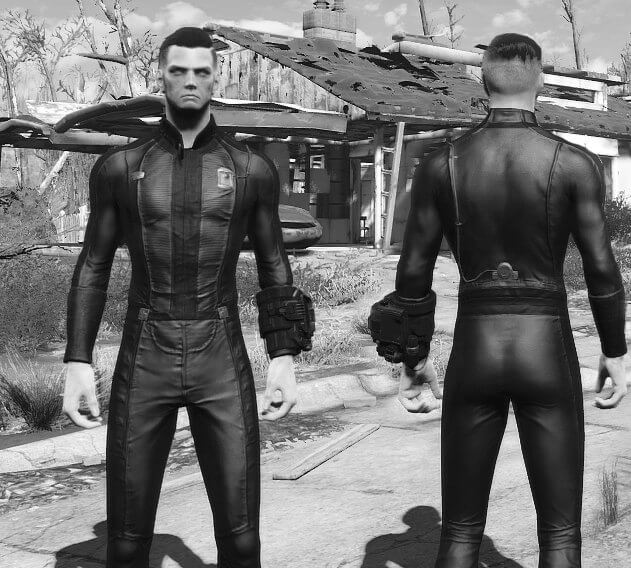 Turns the default vault suit black, removes the numbers from the back… just see how badass you can look in black. And those buns… Get it right here.
6. Black Leather Armor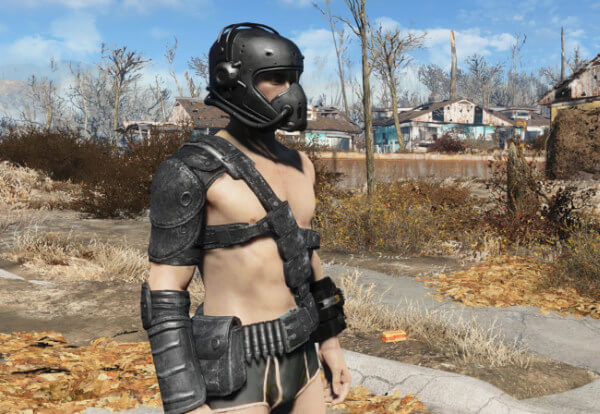 You don't need a leather fetish to see how hot some men look in black leather. Even after the apocalypse. Get it right here.
7. Improved Male Chest (With better nipples!)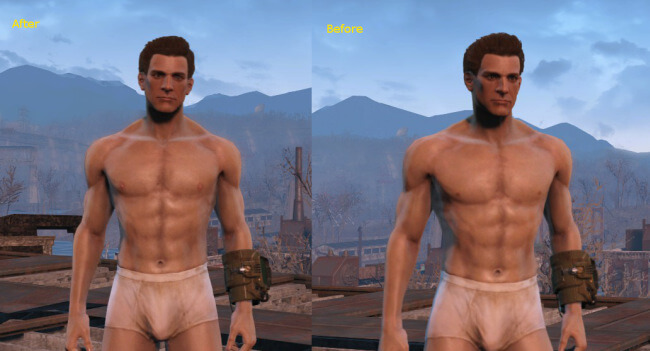 The stock male chest is kind of bland, on those nipples are so boring. Now, get the new and improved chest and nipples. Get it right here.
8. Bonus: Pride Flags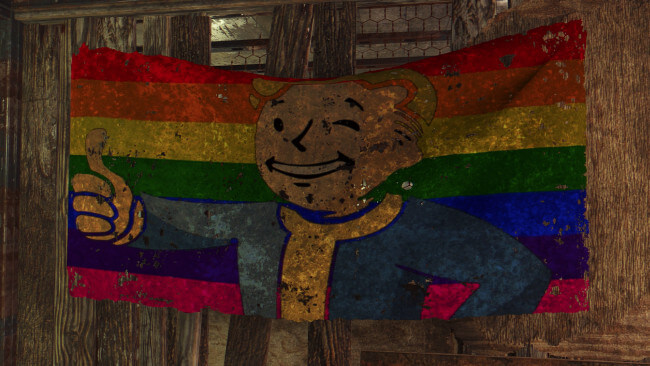 Tired of those tired old American flags scattered all over the game? Replace them with rainbow colored Pride flags and celebrate with your gay characters. Get it right here.