It's unfortunate, but many gay men only focus on two body parts when they have sex (you can guess which two). But the male body has so many unique pleasure points – you just need to know where to look.
This is where Davey Wavey's latest video comes in – as he enlists gay porn star Thyle Knoxx to help him find those "secret" pleasure points…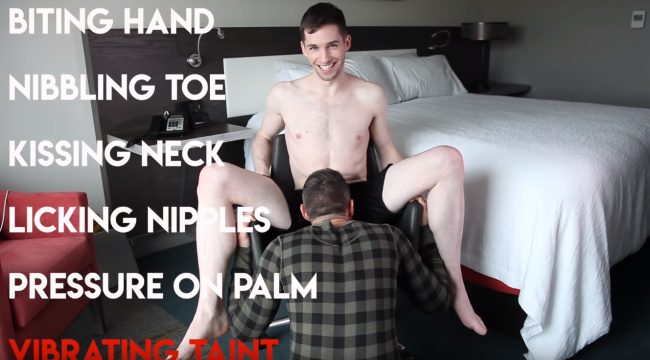 Davey Wavey is a popular gay YouTuber, who also has his own gay porn and erotica site – Himeros.TV, where he aims to not only pleasure you – but also teach you how to have better sex. (They're holding a special limited time sale these days, so hurry up – it'll be over soon.)
Davey's latest YouTube video is about "discovering pleasure":
"For a lot of guys, there's so much focus on their dick, on their butt, but the reality is, your entire body, inside and out, is wired for pleasure, and if you can tap into that, it makes for some really ecstatic, mind-blowing pleasure."
In the video, Davey and Thyle aim to answer several questions:
Why don't we know about these pleasure points?
How do we find them?
Are they the same on everyone?
Once we find them, what do we do next?
Together, they start experimenting with things like biting the side of the hand, nibbling your partner's toe, kissing the back of his neck, and even… making a vibrating sound on his taint.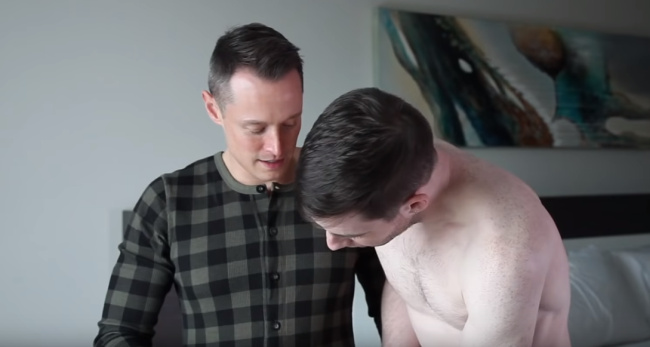 If you want to watch more of Thyle Knoxx VERY NSFW work – check him out on Men.com.
Watch Davey and Thyle's full video here: