Hunky model and social media star Sean O'Donnell's been on our Instagram radar for a while, but in recent months he's been killing it with super-hot photos… And his most recent set doesn't disappoint. Other than that redundant towel, of course.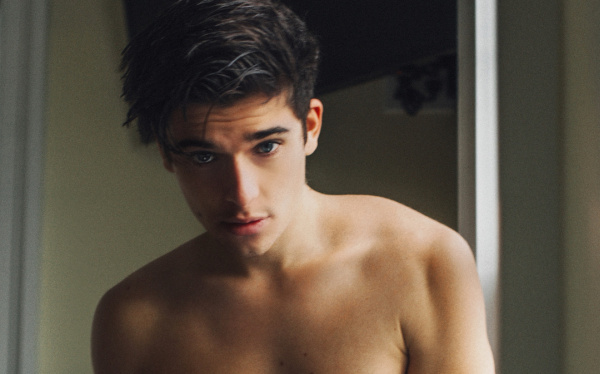 Sean O'Donnell is a 21-year-old hottie, who currently has – wait for it – more than 1 million followers on Instagram.
Recently, we watched him walk around the house in his underwear, and this time he skips the underwear and settles for nothing but a towel.
"Gets out of shower and spends the next 8 hours in a towel on my phone", he writes in the caption – ah, the hard life of an Instagram model, working tirelessly to please his thirsty fans.
Enjoy (and make sure you slide – there are two photos here) –
https://www.instagram.com/p/BetSUDxn_uP/?taken-by=theseanodonnell
Oh, you want some more? There's this –
https://www.instagram.com/p/BeTN3ppnRBW/?taken-by=theseanodonnell

And that:
https://www.instagram.com/p/BeLyNcmHb6f/?taken-by=theseanodonnell