Those of you who've been following Ross Lynch in recent years, know that the former Disney star has turned into a major hunk. Well, you know what major hunks do? They take their clothes off for Calvin Klein ads and look gorgeous. So that's what Ross did.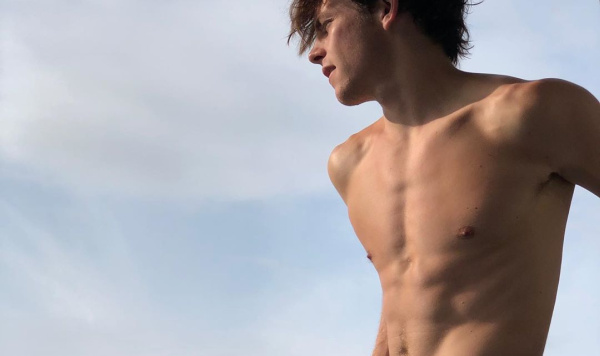 23-year-old Ross Lynch was known in his youth for movies such as Disney's Teen Beach Movie, but then he ditched that persona, playing gay serial killer Jeffrey Dahmer, in the indie film My Friend Dahmer. Then, he moved on to play Harvey Kinkle on Netflix' Chilling Adventures of Sabrina reboot.
Ross is also a singer – previously part of "R5", a band made up of Ross and his family members, and later on – in "The Driver Era", which is a band made up of Ross and his brother Rocky.
Ross is no stranger to showing his body in public – from his tight underwear to a leaked nudes Twitter-storm. And now – it's Calvin Klien underwear time – and hey, when you've got the body for an underwear ad, you might as well use it…
Not much to say about that photo, other than to drool all over the floor. Want some more Shirtless Lynch?
With his Sabrina pal, Gavin Leatherwood.
We'll keep our eyes wide open for more.