Sitting on a couch while actor/musician Ross Lynch hugs you romantically is like a dream coming true – and internet talk-show host Tony Moras was the lucky lad, during an interview game the two were playing together.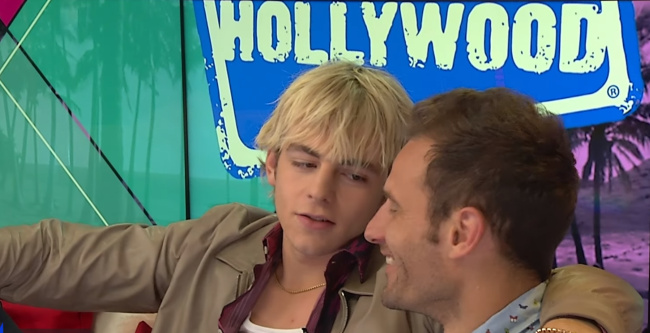 21-year-old Ross Lynch, who you might remember from Disney's Teen Beach Movie, is also a member of the "R5" band, made up of Ross and his family members. Recently Ross ditched his Disney persona, playing gay serial killer Jeffrey Dahmer, in the indie film My Friend Dahmer. 
Ross was recently a guest on the "Young Hollywood" YouTube show, hosted by Tony Moras. While there, he played their "Emotional Celebrity Tweets" game, in which the player needs to guess the emotion the other one is conveying while reading real tweets from celebrities.
It started off easy enough, with Ross reading one of his OWN tweets using a "Nervous." emotion.
But when Ross was asked to read one of Anne Heche's tweets in a… "Romantic" way… things got pretty heated up between him and Tony for a few seconds.
Watch it all right here: