While Jamie Dornan was hot and wonderful in Fifty Shades of Grey, the movie did have its fair share of almost-got-the-part men. We already knew Charlie Hunnam was almost in it, but now you can add Robert Pattinson to the list, as the Twilight actor reveals the reason he rejected the role.
And it has something to do with gyms, and abs, and… people taking pictures of you in the shower.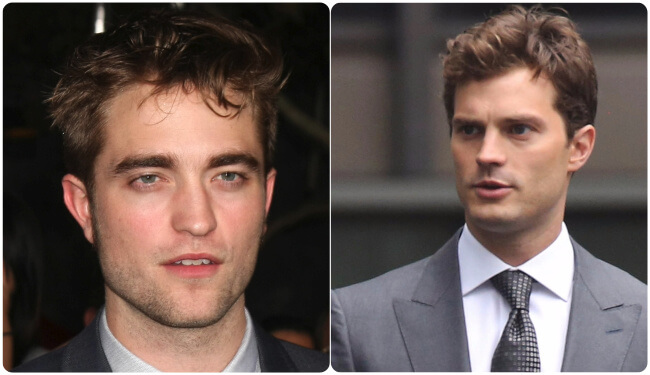 Robert Pattinson, the 31-year-old actor who made his name as a hunky, sparkly vampire on the Twilight series, tells The Mirror that he was in the mix for the role of Christian Grey, having known the book's author, EL James, even before the casting process – they had met at LA's Chateau Marmont Hotel.
"Her friend told me, 'That is EL James, she wrote Fifty Shades of Grey", Robert recalls, "and I was a little bit drunk and I literally kept forcing her to tell me every one of her fantasies and it was fun."
According to Robert, EL wanted him for the part – but he thought getting in shape for it was just too much work. After all, Jamie Dornan's body was very much on display, especially in the sequel…
"I sometimes look at stuff and go, 'You have to work out too much. It is going to be exhausting'. I have tried. I don't understand how people do it at all.

I will go to the gym sometimes. I will have one week on and three months off."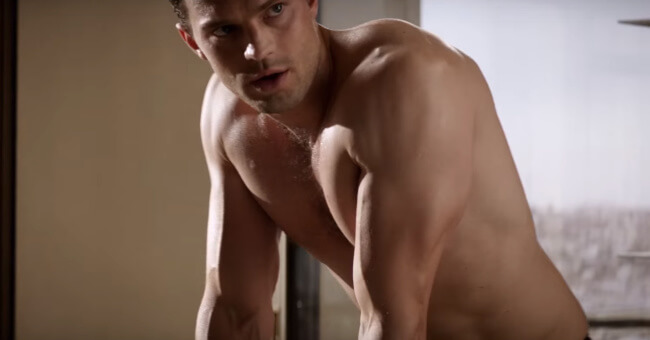 But it's not just about the extra work. Robert says he tries to go to the gym when other people aren't there. Why? because he's afraid they would take pictures of his dick while he's in the showers.