The definition of "straight" guys seems to be quite flexible these days. Some say you don't even need the old definitions. And yet, you might raise your eyebrows when you hear about the subreddit called "Jerk Off Buds" – which is aimed at straight men who "happen to like to jerk off with other men".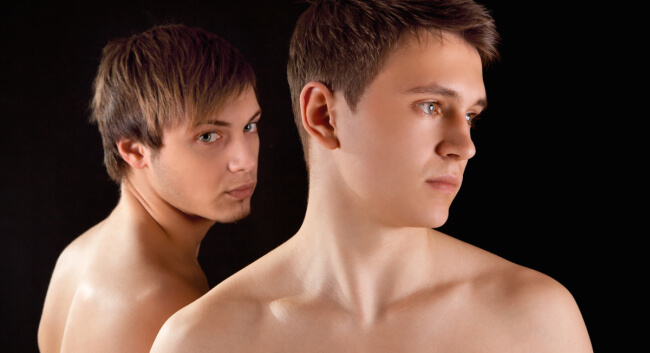 Reddit is a vast place, with thousands of forums ("Subreddits") on every topic you can think of. The "JOBUDS" subreddit [NSFW Link! as are the rest in this post] is quite popular, though, with more than 12,000 subscribers. The official description for it is:
The subreddit for mostly straight guys that happen to like jerking off with other guys. Share some porn, discuss a fantasy, or brag about a past experience and let's all jerk off.
The place is filled with photos and videos of naked women (because, remember, they're straight!), discussions of female porn stars, and lots and lots of boobs. Plus, a warning:
Please consider that – as a community for mostly straight guys that enjoy sharing porn and experiences while jerking off – posts containing extensive male on male sexual contact beyond jerking off is not appropriate for this subreddit.
So it's OK to jerk off with a buddy there – just please don't do anything else.
Among the posts, though, you would find a "Weekly Meetup" thread, where guys set up meetings of straight guys who happen to like to jerk off with other men.
There's also a "Weekly Selfie" thread, where straight men post photos of their penis, for other straight men to look at while they're jerking off and thinking about women (I'm getting dizzy here).
Another popular post from this week, shows a video of a man using a Fleshjack on another man. The title states "OK this is pretty hot, would love to try with a bud someday". And the commenters seem quite familiar with the setting:
I did this with a buddy (bought my fleshlight specifically to use with him). It's really, really fucking hot, felt amazing, and we kept having to stop because we were way too horny after watching some porn!

I shared a FL with a bud once. It was really cool. We'd do the same exact thing to each other and he blew his load into it, then I slid right in afterwards and added mine inside. Felt awesome getting it extra warm and lubed up.

very sensual look… bordering on gay hehehehehe but I'm into it 
Hey, we're not judging! May all the straight guys find their fun with other straight men.