The Fab 5 from Netflix' new Queer Eye are all fabulous – but with five gay men spending a lot of time together in small places, rumours and fantasies are bound to emerge.
Such is the one about Tan France, QE's Fashion Expert, having an affair with Food Expert Antoni Porowski. But Tan has a very solid answer about that…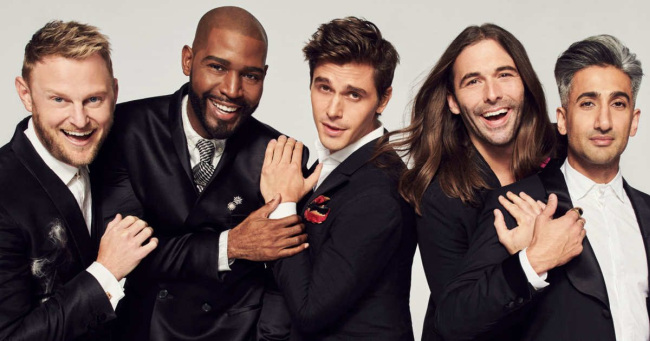 It's no secret Queer Eye's Antoni Porowski managed to catch a lot of eyes (well, have you seen those abs?), and Karamo Brown is also a sight to be seen, but with them being so close all the time, people have been speculating whether something else is going on between Antoni and Tan France.
Of course, the caption Tan wrote on Anotni's birthday didn't help: "I won't go on and on, publicly, about why I f**king love you so much. I'll just show you very intimately, graphically and sexually, this afternoon."
Somehow, the fact that Tan has a husband and Anotni has a long-time partner, didn't seem to matter. But in an interview with The Overtake, Tan addressed the rumours about sexual tension between the Fab 5 – and Anotni in particular.
"Are you kidding me? No! Not even… that couldn't be more gross! Legit, we are like brothers.

People keep asking if me and Antoni are having an affair, which is fucking hilarious, because he's always sat on my lap, or I'm always sat on his lap, but he's literally like a brother.

My husband and his partner are the closest of friends, we've become the closest of friends and he's just become like a brother. I couldn't think of anything more gross!

The answer is 100% no. I think if there was sexual tension, we couldn't do what we do. And we wouldn't be as close as we all are."
Tan also addresses the question on everyone's minds – When are we going to see Season 2?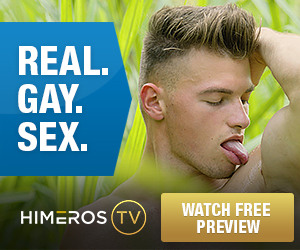 The bad news – he has no idea, and has to wait like everyone else until Netflix' official announcement in April. The good news? He assumes it'll happen…