What can we say, we're not only addicted to Netflix' reboot of Queer Eye, we're also addicted to the show's hunky food expert, Antoni Porowski.
So when he spends a cheeky morning with his boyfriend – without pants – and then posts the proof on Instagram, well – we're happy.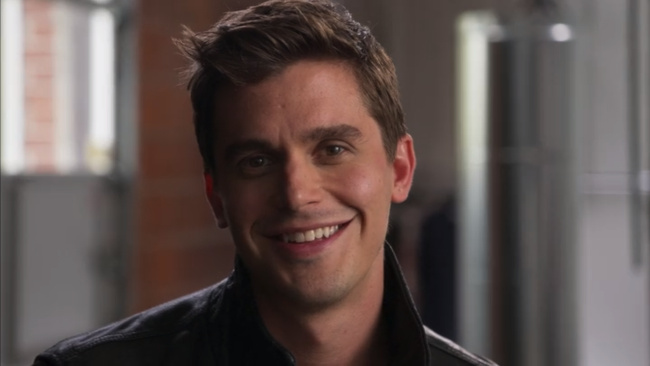 Netflix' Queer Eye is a show where five gay men help (mostly) straight men go through a makeover in their lives.
33-year-old Antoni "Toni" Porowski's job is to help the show's stars enrich their culinary skills. Antoni used to work as a waiter and food consultant in NY, and according to a new NYTimes article, he also worked as an assistant to Ted Allen, who was the food expert on the original Queer Eye for the Straight Guy. 
But let's get back to Antoni's pants – or lack-thereof. In a photo he posted on Instagram, taken by his equally hot boyfriend of seven years, Joey Krietemeyer, he wrote: "Hold my calls and cancel my appts for today. I ain't puttin' on no pants".
And he wasn't lying:
Now, it's true, he's not shirtless and we're missing out on those impressive pecs:

But we'll take whatever we can get.