Here's something we never thought we would see: Australia now has a penis so large, it can be seen from space, via Google Maps' satellite view. Mind you, it's not attached to a human – it's actually at the bottom of a dried up lake.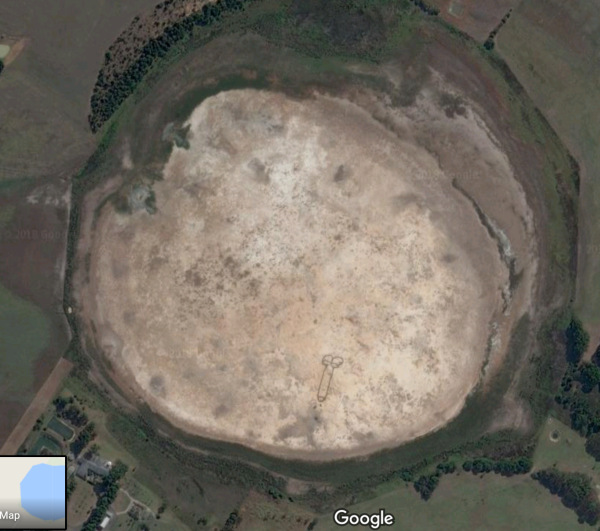 The giant penis was discovered on Google Maps by a Facebook group called "Take The Piss Geelong". It was drawn by an unknown (as of yet) person on the bottom of a dry lakebed near Point Lonsdale, Australia, called – wait for it – Betoota Lake.
You can see the Google Maps penis via this link. Naturally, the location quickly got Google reviews such as "Great to see such a firm Australian erection" – indeed.
Now we'll just wait for any aliens who come seeking Earth men with such giant penises. Maybe Brandon Myers can be of assistance.