Parry Glasspool, the 25-year-old British actor, was always a favourite with gay crowds – not only because of his good looks and impressive muscles, but also because of his portrayal of the gay character Harry Thompson on the popular soap opera, Hollyoaks.
His reinstated Instagram account, where he regularly posts sexy photos and videos, is also cause for celebration.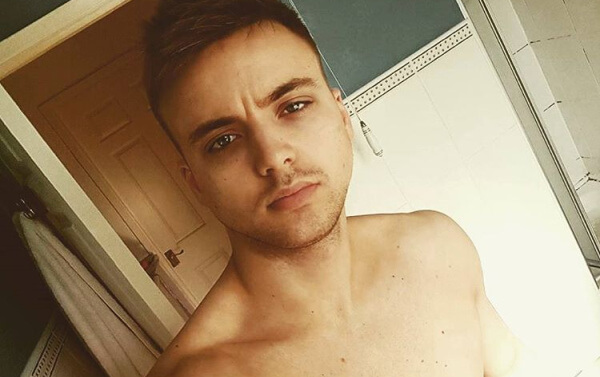 Back in August, Parry was the cause of controversy, after he posted a video on Instagram, where he was holding a knife while pretending to be a woman threatening to kill her boyfriend. Following the problematic video (a joke gone wrong, according to Parry), he was suspended from his TV show for two weeks, and his Instagram account has been dormant ever since.
Yesterday, after eight months, Parry finally returned to Instagram. He started with a pretty standard photo:
But his second photo was a particularly cheeky one. According to The Sun, Parry's second "I'm back" photo was a pretty explicit nude photo – which he later replaced, with a… "softer" version:
To help ease Parry's entrance back into our lives, here's a look at some of his best Instagram moments:
Some more exercise time:
Looking good:
Hopefully we'll get more of these soon: