British singer and TV presenter Oliver Stanley, mostly known as Olly Murs, is touring the UK and Ireland these days, and was in Glasgow as part of his tour.
To celebrate his performance there, Olly bought a tiny, TINY kilt – and not only did he wear it, he also performed a little dance with it, and posted the whole thing on his Instagram account.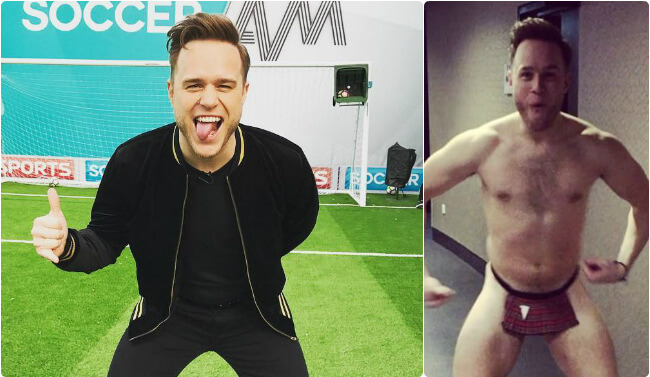 This isn't the first time Olly strips down on Instagram (and probably not the last). A few months ago, he declared on TV that he might be a "naturist" who likes to walk around naked, and he soon followed that statement with a nude photo of himself, covering his bits with nothing but a pineapple.
Yesterday, after promising his fans days in advance that he's going to wear that tiny kilt – he fulfilled his promise, took his clothes off, wore that small thing – and even added a little dance, as Metro reports.
Enjoy… sort of: