There's often much debate on our Facebook page, whether "straight" guys are still straight when they look for gay sex. But what do you when your self-proclaimed straight roommate, who even has a girlfriend, unknowingly answers your Criagslist sex ad? That's exactly what happened to this guy on Reddit.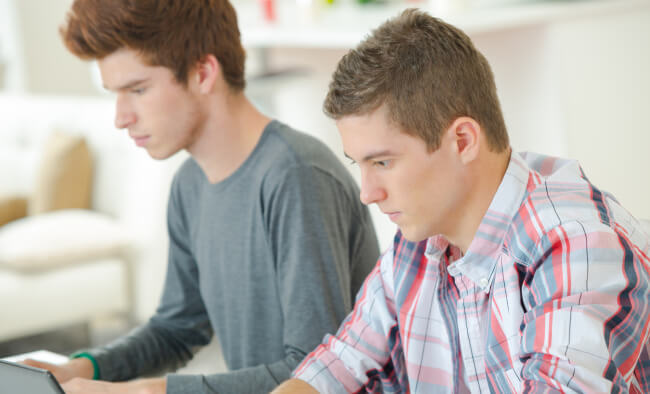 "I am bi and have messed around with guys a few times in between girlfriends", he writes. "I have never told anyone about those experiences."
And there comes the complication:
Lately I wanted to try bottoming and so I posted an ad on Craigslist to see if an experienced clean top could break me in.

No good replies but then the other day I get a reply from my longtime friend and roommate (who has a girlfriend that lives with us).

He has no idea it's me and I don't know what to do. He sent an x rated pic and I liked it. Any advice?
The Redditors have tried to offer some advice:
Ignore it and move on. Just imagine how awkward it all gets if you do reply to him, what with the girlfriend and you all living together…
Why hasn't a threesome been mentioned yet? If roommates GF was in on the fun she couldn't get upset right?
Ghost him if you want to save yourself from one giant cluster fuck of a situation. Do it if you're looking for a lot of change real fucking quick like. Though if I were gonna do it. I would say meet someplace nearby and see what his excuse is for leaving. Make it at the nearby gas station or something. Approach him from behind and say his email or user name. (Never been on Craig's list) the reaction would be priceless to say the least.