Nick Sandell knows perfectly well how to tease us. From dancing half-naked in bed, to walking in the street in tight briefs, he uses his hot body well. So we weren't surprised, when Nick accompanied a sexy, bulgy, semi-naked photo, with a caption that talks about being naked.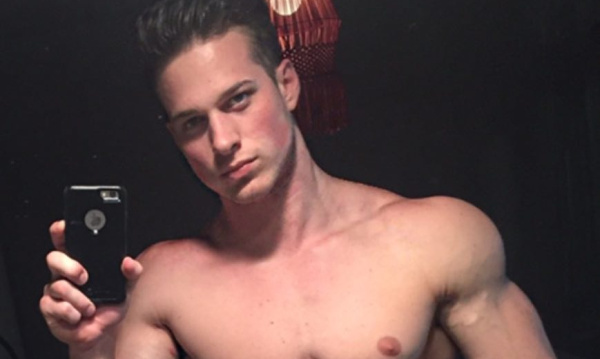 Nick Sandell is a 24-year-old model and personal trainer, who works with WILHELMINA Models. He's also the co-founder of Model Trainers, where you get personal 1-on-1 training from… models.
But we know you're here for this. So there:
https://www.instagram.com/p/Boc6ILpAWhj/?taken-by=nick_sandell
Of course, Nick getting home and stripping is probably our favorite part of the day as well, as long as he shares the results on Instagram…
We'll keep watching for more.
https://www.instagram.com/p/BkdUPozAozX/?taken-by=nick_sandell