It's a match made in heaven (at least on stage) – Nick Jonas, the super-sexy singer we've been following since GayBuzzer's inception, spoke on stage this weekend about his feelings for the more recent super-sexy singer – Shawn Mendes.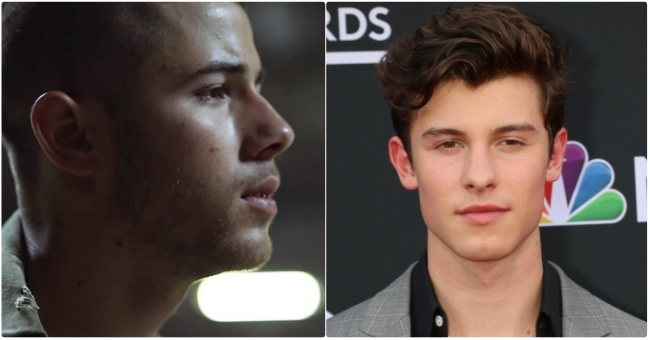 In the past, we've already heard about Justin Bieber's feelings towards Shawn Mendes, then Shawn admitted he would buy Bieber's used underwear, and now – it's Nick Jonas' turn.
25-year-old Nick performed at the Villa Mix festival in Brazil, where 19-year-old Shawn will be performing as well, a day after Nick's performance.
In the middle of his energetic performance, Nick started singing one of Shawn's hits – "Mercy" – to the sound of screaming fans in the audience, who were quick to recognize the song.
"Who's excited for Shawn Mendes tomorrow night?", Nick asked his audience, and went on to compliment his fellow singer/hottie:
"You guys are in for a good time. Shawn puts on an amazing show. It's been unbelievable to see his career and the man he's become. I'm very very happy for him."