Hold off on those "Click Bait!" comments – yes, this is a video of a semi-naked (or maybe fully naked, who knows) Nick Jonas, getting licked. In bed. So sure, it's not Shawn Mendes licking him, or even his wife – it's a puppy. But that's just as sweet, isn't it?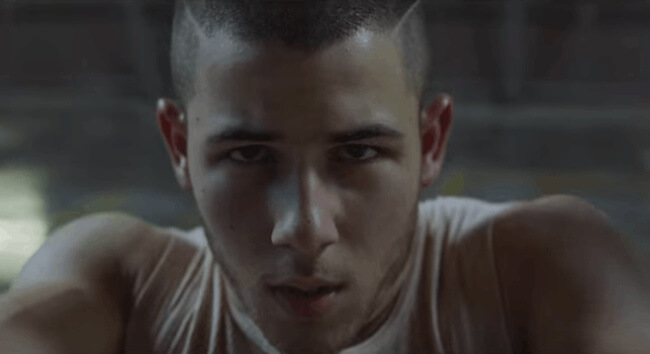 Nick Jonas, the 27-year-old singer and actor, is celebrating his marriage anniversary with wife Priyanka Chopra these days. And what better gift to give to Nick, than an adorable puppy?
Of course, being a celebrity couple, the surprise gift was filmed and posted on Instagram. The puppy is cute – he really is. But Nick is… cuter? hotter? more lickable? Oh, and he also has more chest hair then he used to, apparently.
Observe:
The new puppy is called Gino, and if you want some more, here's Nick with Gino, and the best caption ever – "Morning cuddle puddle with daddy". Hmm…
Gino the dog, in case you were wondering has his own Instagram account, which already has more than 217,000 followers. Makes sense.