Christmas is coming, and you know what that means – it's time for hot boys like Nick Jonas to get naughty. And naughty he gets… sort of… by doing something forbidden under his blanket, in his latest video collaboration.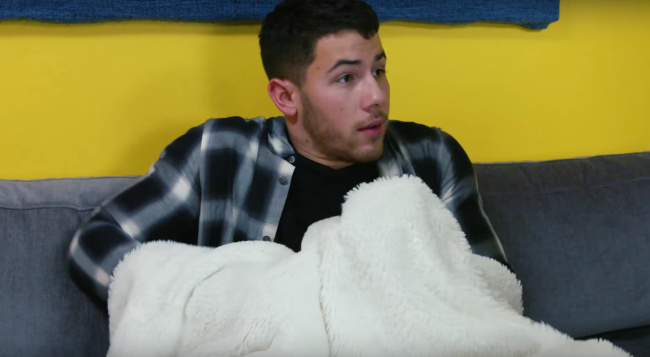 Nick Jonas, the popular 25-year-old singer, doesn't really need excuses to get naughty, as we've seen many times in the past. His latest video is a collaboration with popular YouTuber Lilly Singh – and it's hilarious.
As the video begins, Lilly catches Nick in the act, doing… something… on his couch in front of the TV.
"Oh my God, what are you doing?", she yells at him. "You are so gross!"
"I wasn't watching it", a defensive Nick tells her.
"I see the boobs, Nick!", she yells at him some more, as he tries to explain it's just the Discovery channel. Well, no it's not.
However… there's a surprise ending…
Watch it all right here: