Nick Jonas' co-star on Kingdom, Jonathan Tucker, has done something most of us can only dream of – he's seen Nick naked. And now, he's spilling the beans on the things he's seen.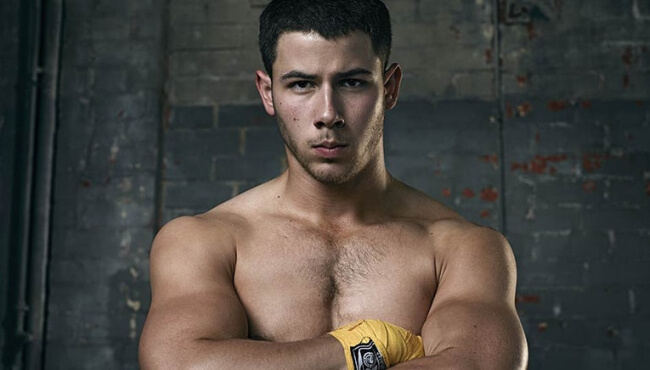 Tucker was interviewed by Theo Von & Matthew Cole Weiss for their podcast "Allegedly". The episode is set to release later this week, but TMZ already has the clip pertaining to the Jonas encounter.
Being Nick's co-star on Kingdom, means Tucker might have seen the singer/actor naked on more than one occasion. But the one they're referring to in the interview, happened when the two were hanging out in the shower, during Nick's documentary on the making of his latest album.
So… you've seen Nick Jonas naked. Can you just describe it to me?

Oh dude, he's everything that one could dream of and so much more. He's built out of carrera marble in the same aesthetic that one would find in ancient Greece.
Well, no surprise there…