Nick Jonas' new album, "Last Year Was Complicated" is due on June 10th. Along with the album, Jonas is releasing a documentary series that follows the preparations for the album. And, of course, Jonas being half-naked in the shower.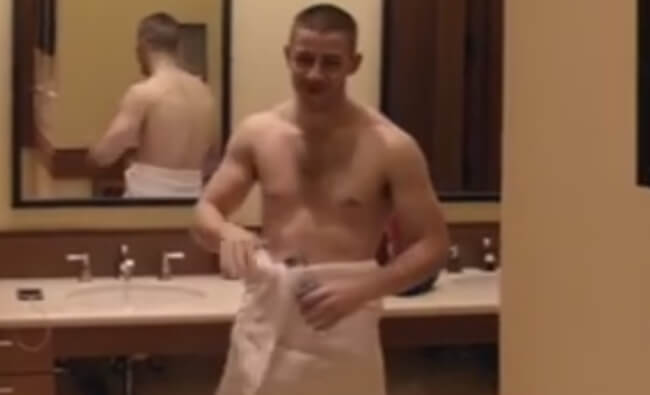 The seven-part series will only be available on Tidal, usually a music streaming service. Episode one is available now, and you can take two sneak peeks.
The first one, has Nick goofing around in the shower, wearing only a tower, while the cameraman tries to convince him to let us see, well, everything. Here it is:
The second preview clip, shows Nick three months before the album's release, talking about his love of nature, and how his diabetes makes that complicated.