Some of us have been dreaming about naked gyms for years. We all remember these gym hotties from years ago, and there was a naked gym ad, but seeing an actual nude workout session?
Well, we're all in luck this weekend, thanks to award-winning, muscles-baring, gay porn star Skyy Knox.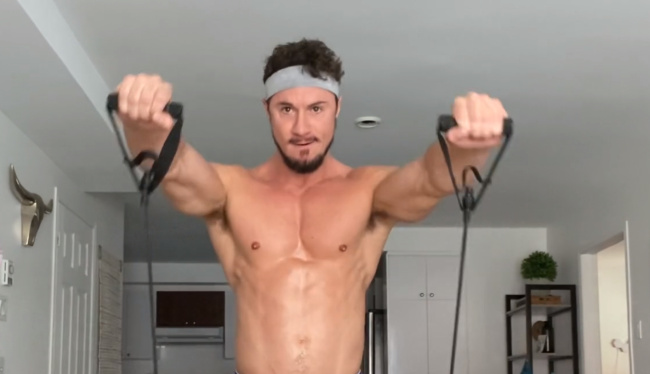 This is all coming to us thanks to the new "Weekend at Naked Sword" tradition, where the mega gay-porn VOD site gives us a new FREE special every weekend. It started with a gay-porn-themed gameshow (which you will now need a subscription to watch), and now… a naked workout video!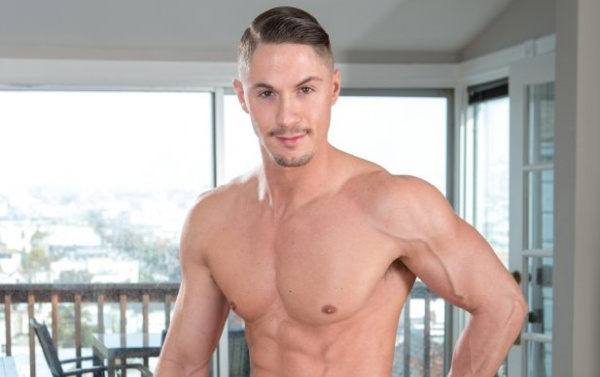 Skyy Knox, the Grabbys Hottest Body award winner, works up a sweat by going thru a series of High-Intensity Interval Training (HIIT) and body-weight exercises. He starts off dressed (well, partly), and ends up… not dressed.
Mind you, the video eventually goes from workout to all-out solo-porn, and there's even a dildo involved, so please don't watch this while you're AT the gym.
And yes – it's totally free to watch this weekend, via this link. 
But while you're there, you might as well subscribe to Naked Sword – there's a reason they're called "The Netflix of Gay Porn" – they have, well… everything.