With so many of us having to stay at home, our entertainment habits had to change as well. And gay adult studios and companies had to adapt as well – which brought on the idea of a… gay porn GAME SHOW.
And it's as sexy and funny as you can imagine… plus, it's FREE to watch this weekend.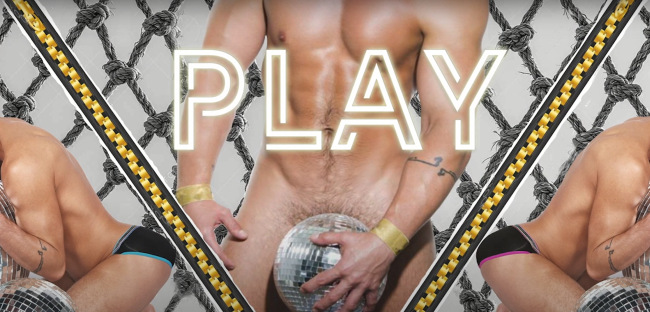 "PLAY", created by award-winning director Marc MacNamara for Naked Sword ("The Netflix of Gay Porn") is a "Special Quarantine Filmed Presentation" – that is, the actors all observed lockdown rules, while taking part in this sexy endeavour.
In PLAY, Marc hosts a group of top porn stars and surprise guests for a virtual XXX game show where the questions are designed to get the guys (and the audience) hot and hard for the win.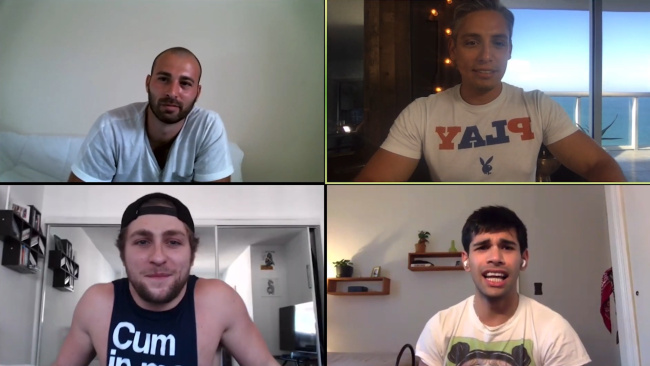 In the first episode of PLAY, Marc welcomes controversial porn superstar Jarec Wentworth (in his first appearance since being released from prison), SNL cameo cutie Ty Mitchell, Fleshjack boy Calvin Banks and celebrity guest star of stage and screen, Bianca Del Rio.
Together, they compete in games such as "Are you smarter than a porn star" and "Truth or Cher", and yes, you can guess what happens to the winner at the end. Let's just say it's not the sort of prize you see on daytime TV…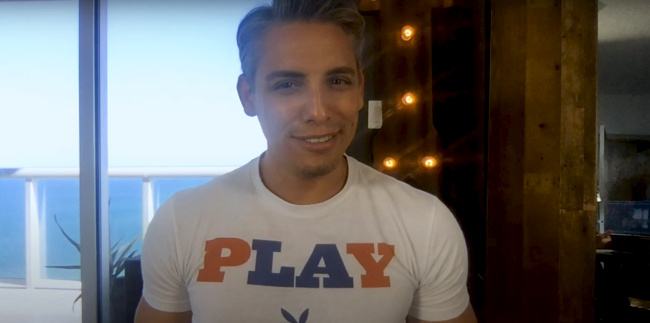 Director Marc MacNamara:
"PLAY is all fun and games – that's what I needed right now so that's what I created. It's new and unique in the sense that porn stars are usually asked to play a character or act out a fantasy or a role, in PLAY they are themselves.

We get to see a personal side of the stars we love and then watch them go head-to-head with each other in a series of ridiculous and campy games. It's a new way to get into their heads before we get in their beds."
The gameshow is part of a larger strategy for Naked Sword, in the age of the current pandemic: producing virtual content to be released weekly for FREE as part of 'Weekends At NakedSword' which starts with PLAY on Friday, May 22nd.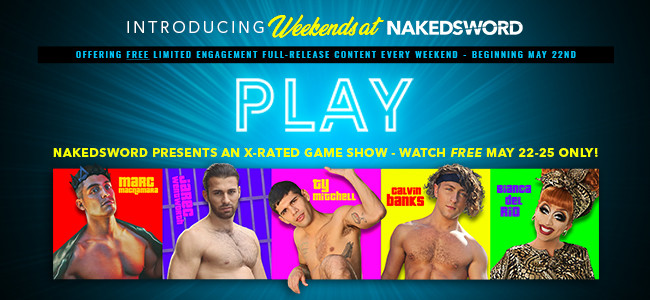 In addition to more episodes of PLAY to be released soon, NakedSword also has a plethora of virtually produced content that will be available for free as part of "Weekends at NakedSword" including Naked Cooking Shows, Workout videos, virtual sex videos with big name stars, and more to be released in the coming weeks.
During the long weekend (Until May 25), fans can watch PLAY without a subscription. If you want to keep watching after that, or watch past episodes, you'll need to sign up – so we got you a special 50% OFF discount by clicking here.
Remember – this also gets you a full Naked Sword membership, which means thousands and thousands of scenes from numerous studios.