Size doesn't matter? Turns out that sometimes it DOES, and yes, there is such a thing as too big – at least for this couple and their suffering sex life.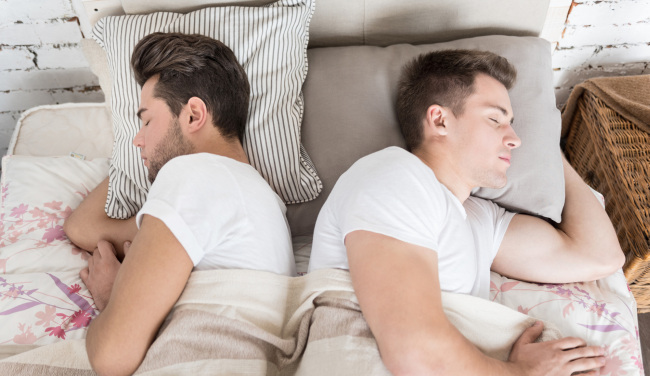 This happened to this guy on Reddit, who started getting worried when – after a relationship of 10 months – he noticed his sex life with his boyfriend was getting problematic.
"Our sex life has dwindled to only oral and hand stuff for about five months now and it's been really worrying me", he writes.
And when he finally decided to ask his partner what was going on – the answer surprised him.
"I've tried bringing it up to my partner and he's always made excuses like he wasn't feeling great or there are people in the house and he didn't want them to hear.

But it came up again today and he finally told me that my penis is too big for him (8.5-9″) and it's hard for him to take, even though he says he loves bottoming.

I have honestly never been happier in a relationship and I can honestly see myself having a proper future with this guy – but he has told me that bottoming for him is a lot of fun and the thought of not doing it anymore scares him.

We're both still quite young at 20, and we should (in my opinion) be having sex 2-3 times a week. I don't mind bottoming but we both prefer it with me topping him.

So I'm desperate for some advice."
Some of the commenters were quick to offer some sound advice:
Practice makes perfect. The only way it will get comfortable for him is to keep trying, take it slowly. Have him sit on it and go at his own pace first. Make sure he is relaxed and aroused as well.

This all helps. Most guys wouldn't see this as a problem but being young, this is quite intimidating. Keep at it, and go really slow, plenty of good lube too.