People go to escorts for all sorts of reasons – some are too shy or scared to date regularly, others aren't comfortable with their looks, or their experience… but when this guy from Reddit decided his first gay sex ever was going to be with an expensive male prostitute – he never expected the answer he got.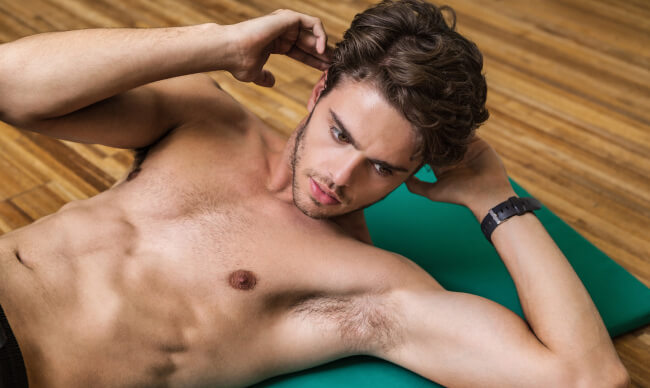 In the guy's first post, he explained that he is a 50-year-old gay man who NEVER had sex. He decided that this year, before his 51st birthday, he's finally going to get laid.
For his first time as a virgin of his age, however, he wanted someone experienced enough, someone who knows what he's doing – so he decided to look for an escort. He reached out to an openly gay neighbour, who helped him find a guy online.
"He's a personal trainer who does occasional calls. Gorgeous man, 38, was willing to talk to me to make sure I'm not too nuts.

But he charges $1,000 an hour with no more than two hours visit! I can afford it but darn! I had no idea…

But this man is gorgeous, safe, and I think what I'm looking for a first time. I'm going to meet with him at the mall this coming Friday morning."
Today, they've finally met – at the mall.
"I swear I've never seen another man like him. Jeez Louise!", he writes. "He was a living god, practically perfectly gorgeous, incredibly nice and professional and I told him all about myself, what I wanted, and how I wanted to wait until later in the year when I was in better shape."
Naturally, the guy was wondering how or why the escort was charging $1,000 an hour – so he asked politely. The escort's answer turned things around.
"The reason he charges, and gets, so much is that, besides his appearance, physique, and experience, he has a 10 1/2 cock with a 7 1/2 circumference! (I couldn't comprehend a penis that large. I thought of being fucked by a can of Lysol while he was talking.)

He's actually bisexual and has both female and male clients. He said that being a virgin that I wouldn't be comfortable or likely even able to have anal sex with him.

I ended up telling him he was right, that I just wanted to have a good sexual encounter, not end up in the hospital. That made him laugh.

He suggested a particular bar to go to if I was comfortable with that, which I'm not right now. We chatted about a few other things then said our goodbyes and left it open for the future."