Michael Hamm is a popular cosplayer (someone who dresses up in superhero and other pop culture character costumes), and a model, who often gets photographed in hot, shirtless poses that show his incredible body.
Well, in a new video, Michael takes it upon himself to explain that what you often see in these photos – is not actually what he normally looks like in real life.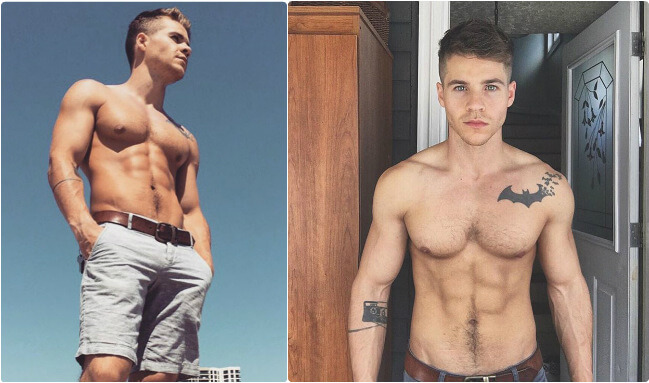 Michael (who, when asked in the past about his sexual orientation, replied that the only thing that matters is whether you're cute and funny), also has a YouTube channel, where he occasionally posts personal videos in which he explains… stuff.
Soon, he's planning on posting some fitness tips – so first, he decided to put a video disclaimer up… in the cutest-ever onesie, because why not.
"I'm not a doctor, and do not take anything I say as true", he explains, and also talks about his incredible physique – at least the one shown in his professional modelling shots:
I'm not always fit. I don't always have this chiseled body… I'm not always in shape. When there's a month or two when I don't post any shirtless pictures, that's usually because I'm just being not overly health.

What you guys see in professional photos is not what I look like everyday. I train for at least two weeks prior to a photoshoot to get in that shape. And there's usually some crazy dehydration thing going on.

And I say that just so that you guys know that it's not realistic to look like that all the time.
Watch the full video right here: