Michael Hamm is a popular Canadian cosplayer (that's someone who dresses up in superhero and other pop culture character costumes) – and is without question one of the sexiest male cosplayers out there.
Apparently, some people take issue with cosplayers being sexy – so Michael had the perfect response for them…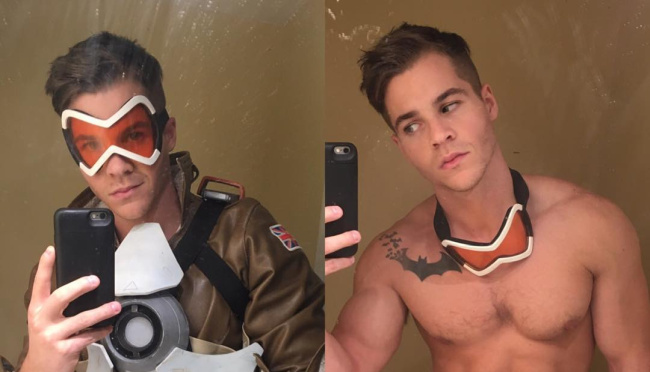 Michael Hamm, who frequents comic conventions and has quite the following on social media, is also a model and YouTuber.
"Lots of hate floating around the internet lately for people who do 'sexy cosplay'", Michael writes in the caption to his latest Instagram post. "This photo is my response. Love yourself, do what you want, you're still a cosplayer, and you're still sexy!."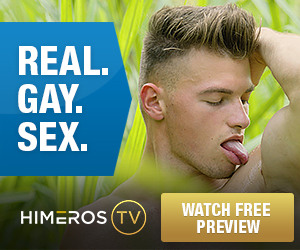 In the photo, Michael is dressed as Tracer, a female character from Blizzard's first person shooter, Overwatch. That is – he's dressed in one of the photos. On the other one, he's… barely dressed. And being all sexy.
Why would anyone object to sexy cosplayers is beyond us (as long as it's all done in good spirit, and there are no abusive commenters, obviously.)
In any case, we approve – Keep going, Michael!