Max Emerson, the 29-year-old underwear model, is used to getting naked on Instagram. He's also used to putting his bulge on display. But, there's a bulge, and then… there's this.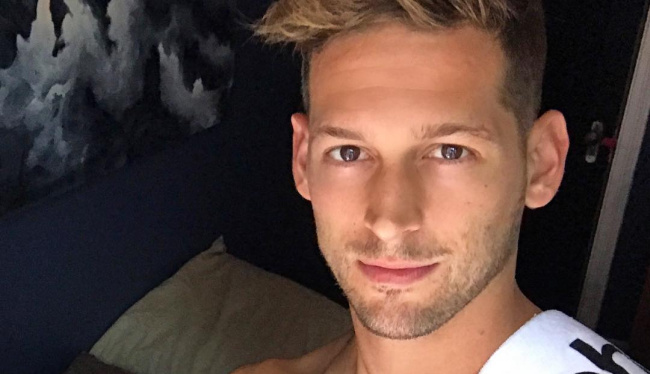 According to Max Emerson's latest Instagram post, he underwent a 48 hour marathon of "underpants super-modeling." That's a lot of underwear to get through!
So naturally, Max got tired, going as far as writing "I'm getting too old for this shit." However, upon careful examination of the photo, it seems like, even though Max himself is resting – some parts of him are wide awake. Or very excited. Or happy to see us.
Call it what you will, here it is:
It's amusing to look at the face Max' fellow model, Devin God, is making in the photo – apparently, he has noticed Max' bulge as well.

Who wouldn't?