We know, Max Emerson posting a naughty photo is nothing new. We've seen his impressive bulge, we've seen his bubbly butt, but even with all that – it feels like today's photo manages to take it another step forward.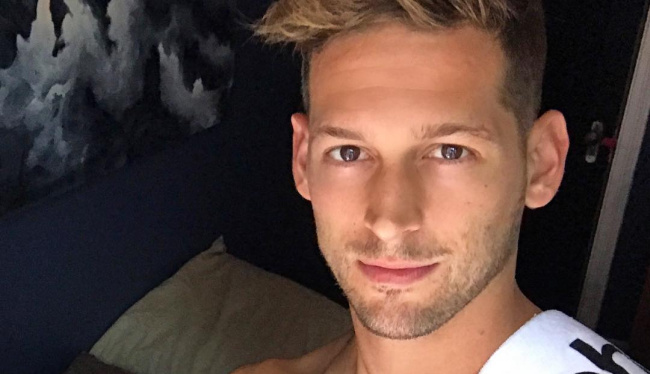 Max, who turned 29-years-old this month, spent some quality time in Skaneateles Lake with his hot army boyfriend, Andrés Camilo – where he also performed in the theatrical comedy "The Little Dog Laughed."
Saying goodbye to the lake, Max did it in the best way possible – by getting naked in front of photographer Marianne Smith Dalton.
Enjoy:
https://www.instagram.com/p/BZgn8DdHk_Q/?taken-by=maxisms

And another one (a little less revealing) –
And after all, he's also known as an underwear model – so he always looks good in a pair: