We don't really need excuses to see model/actor Max Emerson's bubbly bum – and he doesn't usually need excuses to show it, but this time he got naked in the shower AND got a free hotel room for his trouble – so it's happy days all around.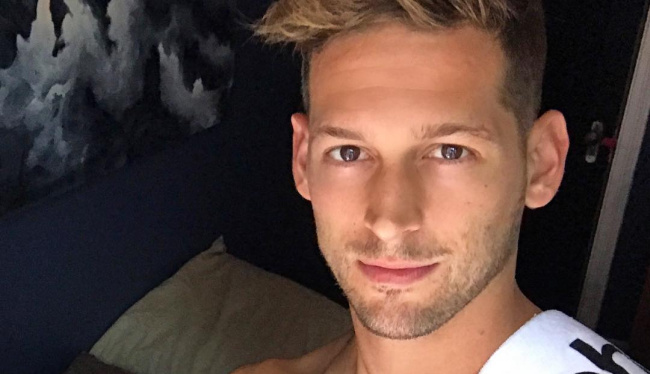 Max Emerson is a 29-year-old underwear model and occasional actor. Aside from his own cheeky photos, he often posts revealing photos of himself and his equally hot army boyfriend, Andrés Camilo.
In his latest post on Instagram (hopefully it won't get deleted) Max posted a photo of himself in the shower (hence – all wet), with him behind fully exposed.

In the caption, Max explained the hotel chain promised him a free room if he were to mention them on Instagram. We're not sure that's QUITE what they had in mind – but it's even better in our book.
Max is apparently with his boyfriend in Switzerland these days, and the two are having fun in a variety of hotels:
We'll keep watching, of course.