Max Emerson, the hunky actor and underwear model, usually uses his Instagram account to spoil us with shots of his incredible body. This time, however, he's here with a "Life Hack", involving an iPhone, and… well…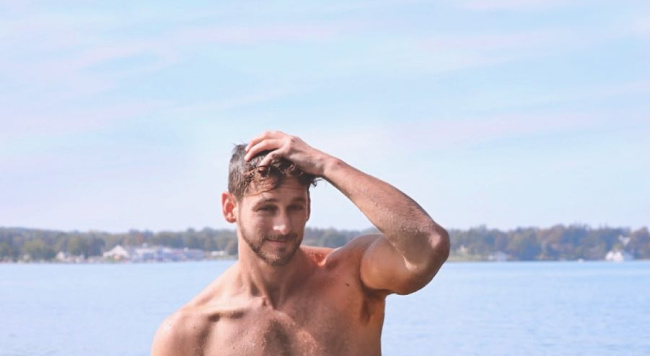 Max Emerson is a 29-year-old underwear model and occasional actor. Aside from his own cheeky photos, he often posts revealing photos of himself and his equally hot army boyfriend, Andrés Camilo.
But his latest Instagram video is a "great new trick" that will teach you how to hold your iPhone without your hands. Hmm. Watch:
The commenters were of course quick to address one important point – the size of the iPhone, in inches. Which relates to the size of the penis holder. Or something.

So will you be able to hold an iPhone X?