Matt Bomer, the openly gay actor who came out in 2012, is known for many roles: You might have seen him on White Collar, or as a hunky male stripper in Magic Mike, and he was even creepy and semi-naked on American Horror Story: Hotel. 
But coming out in Hollywood isn't always easy.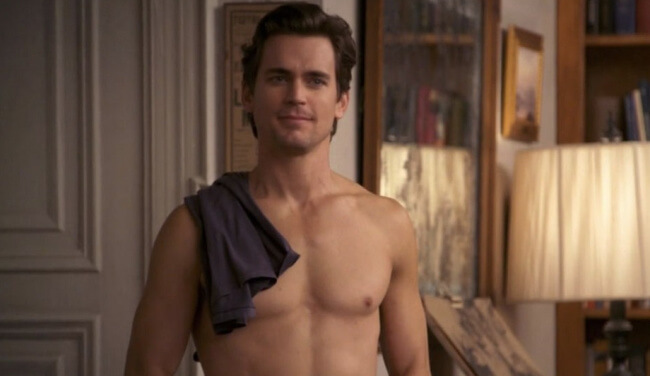 In an interview with Mr. Porter, the 39-year-old actor, who has a husband and three children, talks about the hardships of coming out in Hollywood, and the labels the industry might put on you.
Born to a Christian family in Texas, Matt had to learn early on how to pass as straight. He even joined the football team.
"I created a character in order to survive. I used to work on a gas pipeline with my brother and I'm certain some of the people I worked with were ex-convicts. I had to learn how to protect myself in those environments."
But in Hollywood, many gay actors need to disguise themselves as straight, even in this day and age.
"I have dear friends who are [still in the closet]. It's an entirely subjective decision. I have kids. I didn't want them to think that I thought of them as something to be swept under the carpet.

"I've had some rough experiences, but I've also been blessed with generosity of spirit and artistic openness that maybe some people won't ever get to experience because of who I am, so I can't complain. The artists that I want to work with don't have stigmas anyway.
The Last Tycoon, Matt's newest series, will début this Friday on Amazon Prime Video (you can watch it with a free 30 days trial.)