Popular YouTuber Markiplier (also known as Mark Edward Fischbach) is famous for a lot of things – his gaming videos, his 20 million (!) YouTube followers, and… yes, his big bulge. So whenever he posts a new photo, his fans are quick to squint their eyes and look for it. Did they find it this time?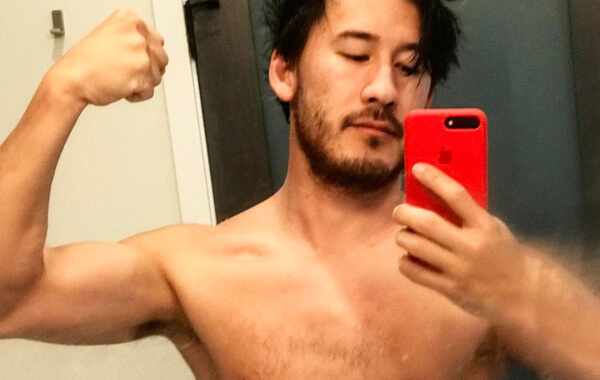 It all started two years ago, when the 28-year-old YouTuber drove his fans to ecstasy when he wore some very tight leather pants, that showed, well, almost everything. Then last year he spread his legs on Facebook. And we're not even mentioning his nude calendar (OK, we just did.)
This week, Markiplier posted a photo of himself being very Green Hulkish at VidCon in California. His thirsty fans quickly went to work. Here, judge for yourself:
"His downward area yeah I think I can see it", wrote one fan in the comments. "Hey mark I think you got a little somethin somethin going down in your penis area what made it that way did you see something thick."
Others were noticing other things as well: "All y'all worried about his crotch but you're missing out on his N I P P L E S". And some were just blunt "I can see your bulge." While some were just party poopers – " it's probably a wrinkle… or you could be right."
We'll let you draw your own conclusions.