Popular YouTuber Markiplier (whose real name is Mark Edward Fischbach), is known for his wacky gaming videos. But he's also known… for his big bulge, and for being pretty good looking.
So his fans were quite thrilled, when Markiplier announced he's releasing a calendar full of… his nude photos.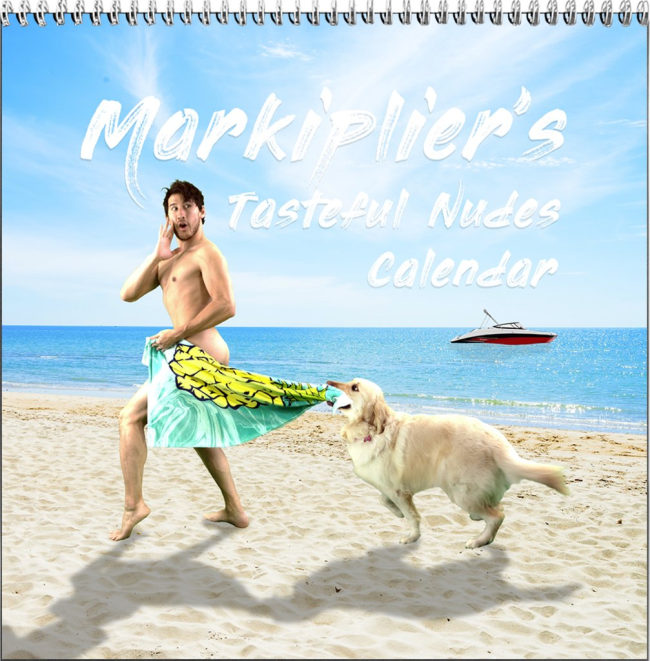 28-year-old Markiplier promised a year ago that when his YouTube channel would reach 20 million subscribers, he would release his own naked photos. And indeed, last week his YouTube channel reached that amazing number – and Markiplier announced the upcoming release of his "Tasteful Nudes" calendar.
What does "Tasteful" mean? Well, it means we don't actually see the naughty bits (other than certain angles of his bum), but it's still fun to look at.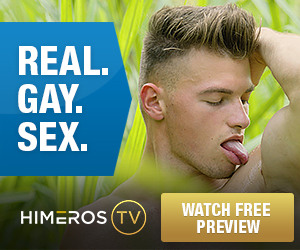 The calendar was released as a Pre-Order, for a limited time, and the proceeds (close to $400,000!) are going to fund the "Cancer Research Institute."
Unfortunately, you can no longer order the calendar – but we can at least enjoy some of the photos: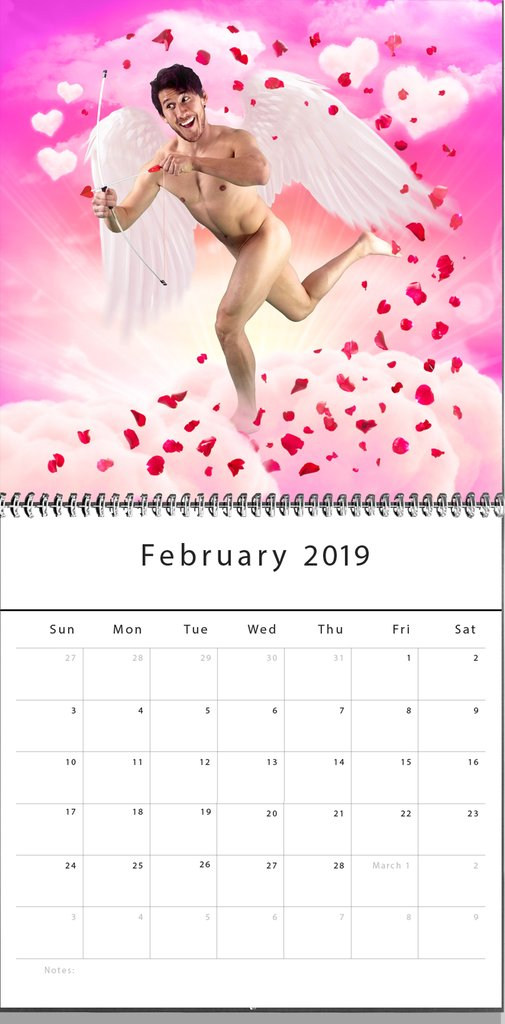 You can also watch Mark talk about the new calendar right here: