Back in the 90's, there's a good chance you had a crush on Mark-Paul Gosselaar, i.e. Zack Morris on "Saved By The Bell".
Well, even if you haven't, you will now – once you see his buffed up new body, which he served naked on his TV show, "Pitch".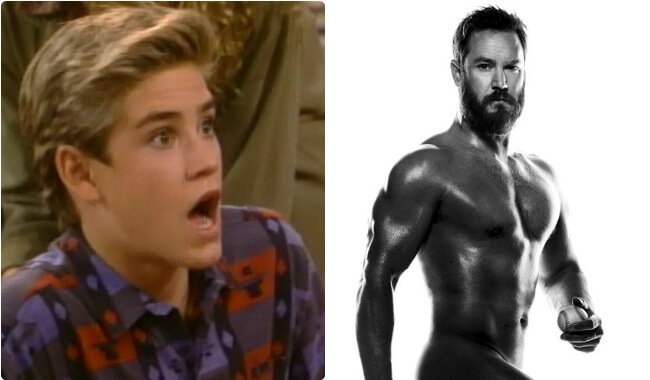 "Pitch" tells the story of the MLB's first female player and the criticism she faced. Mark plays Mike Lawson – a famous coach, and for the part, he had to grow a beard and gain weight, to the point of becoming unrecognisable.
But on this week's episode, Mark had to strip naked almost all the way – along with the rest of the cast, as the team on the show poses for ESPN Magazine's "Body Issue", in solidarity with the main character who got mixed up in a nude photo leak. (And we know those all too well!).
The 42-year-old Mark sure has a lot to show:
Looks like we have a nude photo situation of our own before tonight's episode… 😱🔥 #Pitch pic.twitter.com/YyilWKoVuq

— Pitch (@PITCHonFOX) November 10, 2016
And he wasn't the only one:
Meet your #Pitch team! 💪 #Unstoppable pic.twitter.com/nhzRJlLO6k

— Pitch (@PITCHonFOX) November 11, 2016