Here's how you know you've had too much internet for the day (or the month) – when you read a story about a young man who ended up in the ER after sucking a huge dick.
And that's exactly what happened to Fredy Alanis from Chicago.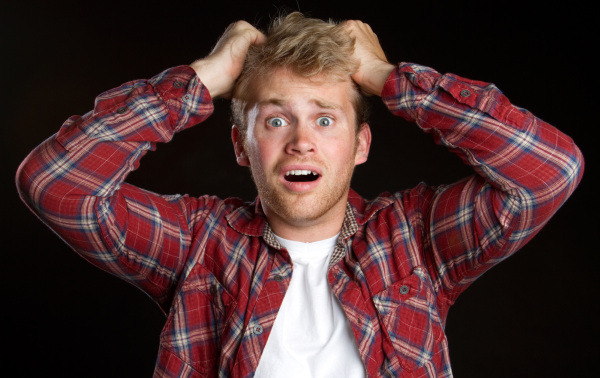 Fredy, a 19-year-old gay man from the suburbs, took to social media to share a photo from his ER adventures, captioned "Dick sent me to the ER" – and it quickly went viral.
Excuse the bad angle but remember when I sucked a hulk sized dick and ended up in the ER afterwards LMFAO never forget pic.twitter.com/dvaEITTcVs

— Freds Dead (@ELECTRIC_PAPI) July 5, 2018
Speaking with them., Fredy explains it all started with a Grindr hookup, 7 months ago. He met up with an old neighbour, who – as it turned out – had a 10-inch penis (or "hulk sized" as Fredy calls it).
https://www.instagram.com/p/Biwle2Ogvz_/?taken-by=fredy_alanis
After having some oral fun, Fredy realized something was very wrong – though, in the heat of the moment, he refused to stop, and brought his buddy to climax.
"After everything had happened, I felt it was just this soreness in my chest. Nothing really hurt that bad.

I thought, maybe my chest is just sore from what took place, and I didn't think anything of it. I woke up the next morning, and the pain was still in my chest and it was sharp. I was hunched over and crying."
Poor Fredy had his mother (!) take him to the hospital, though he told her rough coughing was to blame. It also took some time until he was brave enough to explain the truth to his doctors – who discovered he had ruptured his airway.
I just want to make it very clear that I DID NOT call myself a whore lmfao I said I didn't tell my family about this situation because I didn't want them to think I was a whore omfg pic.twitter.com/UcaMFi30ax

— Freds Dead (@ELECTRIC_PAPI) July 12, 2018
After spending three days at the hospital, Fredy is all well now. And since the incident – he even got to meet his Grindr buddy again – 10 inches and all.
"I saw him two weeks ago, I'm not even going to lie. I told him what happened and since then when we decide to hook up or whatever he is a lot less rough. He's more cautious and aware of what he's doing."
Be careful out there!