OK, Maybe the zombie craze has finally jumped the shark – or maybe… not. If you find Zombies sexy, now you can finally have simulated sex with one, thanks a new sex toy from the makers of the famous "Fleshjack" (and Fleshlight) male masturbators – a zombie mouth.
And, it's just one in a new "Freaks" collection, that has some other ghoulish mouths for you to… have fun with.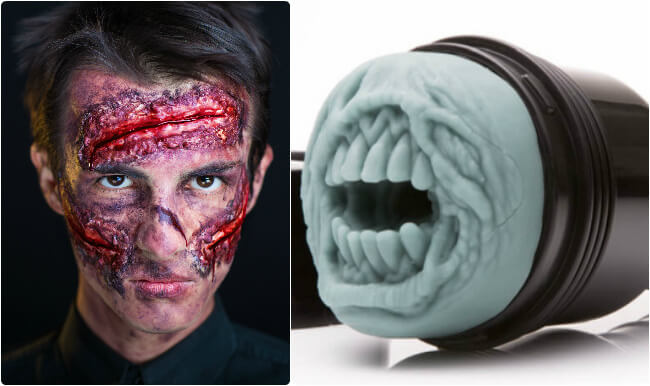 The "Fleshjack" (and its 'straight' counterpart – the Fleshlight – the differences lie mostly with the photos of female models instead of male ones on the ads and boxes), is a masturbation "sleeve", made of a special, soft material the company calls "SuperSkin" and encased in a flashlight-like plastic tube.
The toy is supposed to feel as close as possible to real skin – and while that's no exactly the case, these toys are very popular, and indeed give a pretty good feeling. (Yes, we've tried).
The company periodically releases new sleeves, with mouths (and… "anal" openings) shaped like those of famous porn stars, such as Brent Corrigan, Brent Everett, Levi Karter and others.
But now, the company has released "The Freaks" collection, which includes A Zombie mouth, an Alien mouth, a Cyborg, Dracula, and even Frankenstein. With new colors to go along with the scary designs, it's hard to imagine who would want to stick his penis into THAT, but we're not judging either way!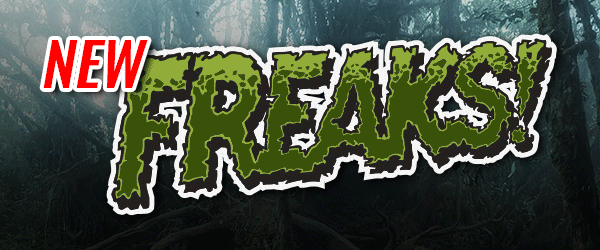 The Zombie mouth, for example, is described as:
Contrary to popular belief, most zombies don't want to eat your brain. But they do want to make-out! Perhaps a little lip-biting. Gentle neck kisses too? Doubtful. This mouth appears to be in worse shape than your ex who was addicted to meth. The one difference? Pure pleasure awaits you inside.
If you're brave enough, you can head over to their online store via this link.