Just when you thought Macaulay Culkin's career couldn't get any weirder, the former child star gets crucified, whipped and all while pretending to be Kurt Cobain. Confused yet?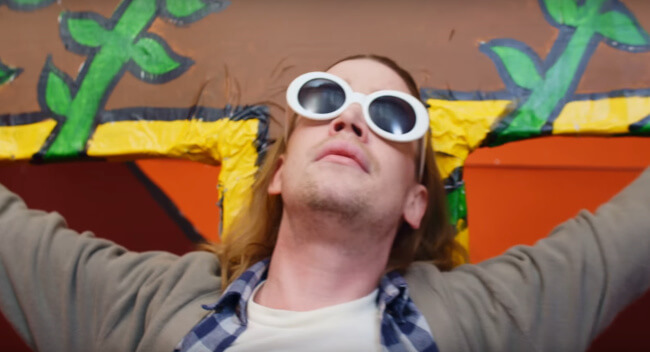 The strange music video is for a song by "Father John Misty", an American singer whose real name is Josh Tillman. The song, called "Total Entertainment Forever", talks about the new age, when you will have "the freedom to have what you want".
Macaulay Culkin, mostly remembered as the child-star from Home Alone, is 36-years-old now, and he takes part in the music video in a most peculiar way, as a virtual-reality based Kurt Cobain.
Culkin is then tied to a pole and spanked/whipped, but that's not the worst thing to happen to him, as he is then tied to a cross, with a protester standing behind him with a sign that says "Everyone is Gay".
We're not even going to try to explain it all, just watch the thing right here: