What's up with London these days? First, we heard that a "Cooking with semen" class is coming to the UK's capital, and now it turns out a new, impressive building is being built – so impressive, that from above it looks like a giant cock with balls. Here, take a look: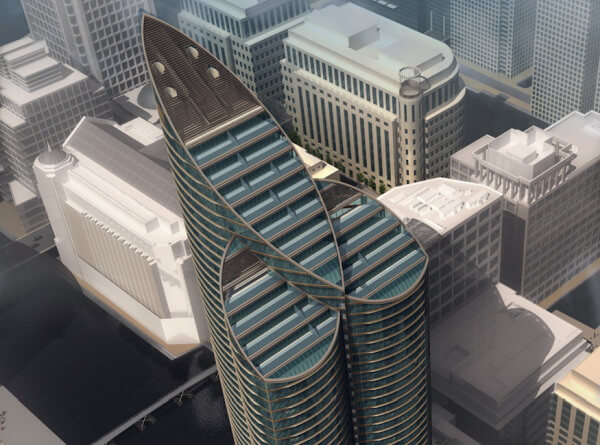 The building, "Spire London", will become Western Europe's tallest residential building with 800+ apartments. It will be 67 stories high, and flats START at £500,000. The construction, in The Isle Of Dogs is set to finish by 2020.
From the side, the building looks mighty impressive, supposedly shaped like a ship: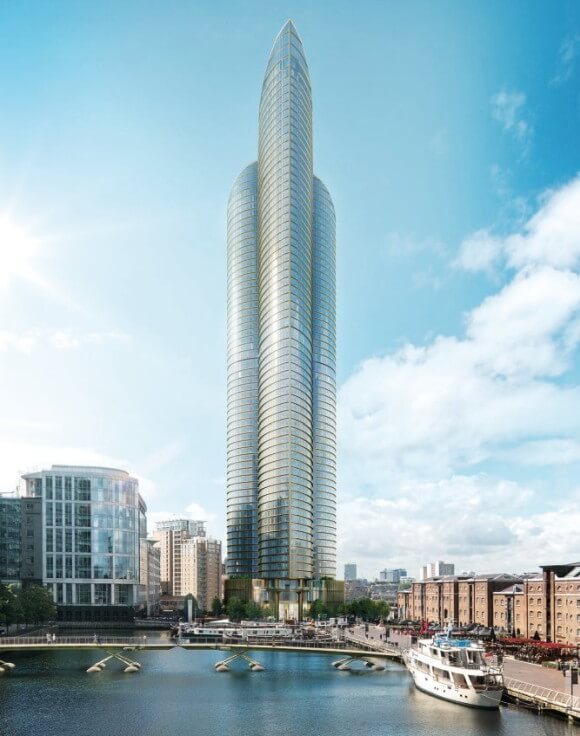 But The Londonist spotted that people who come in by air (coming in to land at City Airport), will have a very… different view.