Seeing a photo of KJ Apa without his shirt on isn't new – he does it every week on his TV series Riverdale. But seeing KJ shirtless in bed… right next to his best friend Boston Ridge… well, that's intriguing.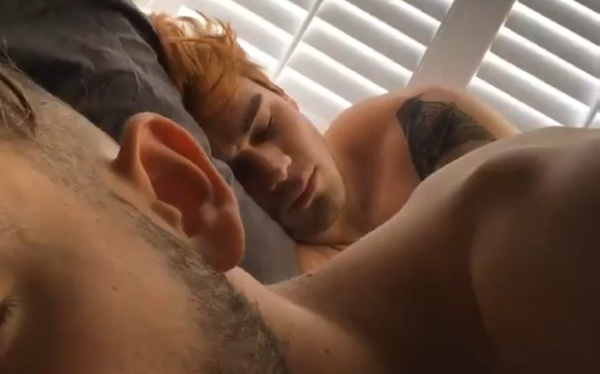 20-year-old KJ Apa, is originally from New Zealand, which is where he knows his pal Boston from. the two have a rich history together, from a young age, with photos like this one:
https://www.instagram.com/p/BVbxZLwFyOY/?taken-by=boston.ridge
And a more recent one (which we know because of the red hair – which KJ dyes for his role as Archie on Riverdale)
https://www.instagram.com/p/BXjW_T6l6dn/?taken-by=boston.ridge
And then, Boston posted this photo as an Instagram story, and the good folks over at Cocktails & Cocktalk were quick enough to grab a screenshot.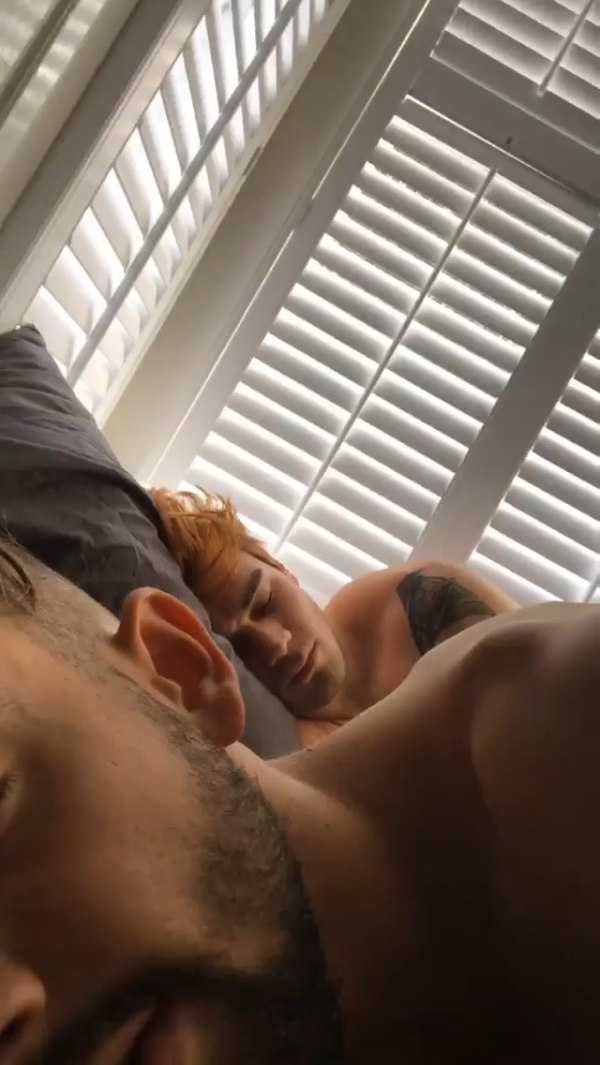 Presumably, this isn't the first time KJ and Boston found themselves in bed together – as this Tweet from 2013 demonstrates:
@Boston_Ridge its good to sleep tonight without you taking up the whole bed! #thankfulthursday

— KJ Apa (@kj_apa) December 17, 2013
Of course, this might annoy KJ Apa's other Bromance buddy – Shawn Mendes. Or it might make his third Bromance partner, Cole Sprouse, jealous.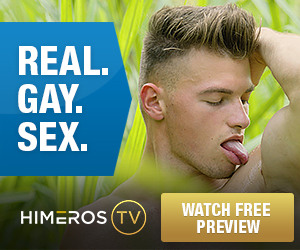 Either way – here's to seeing a lot more photos of KJ in bed with shirtless men – it's a sight for thirsty eyes.
https://www.instagram.com/p/BdJrzFShWUu/?taken-by=kjapa