Love is in the air on the set of Riverdale – as mega-heartthrob KJ Apa posts an Instagram photo of him and crew member Paul Biason having a "romantic" milkshake… KJ's fans were a bit puzzled, but we were mostly mesmerized.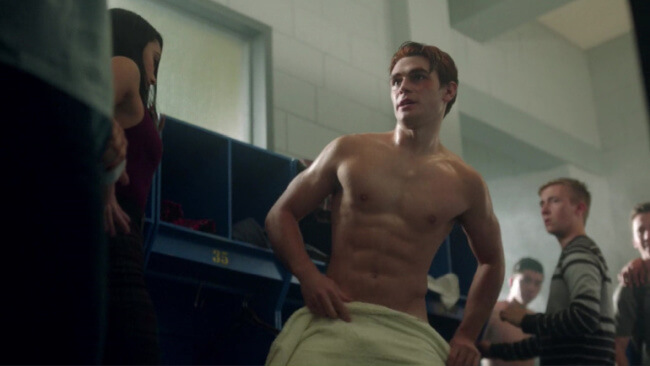 20-year-old KJ Apa can be seen on the second season of Riverdale these days, the CW series based on Archie Comics.
While his Instagram and Twitter feeds are often full of his adventures with Bromance buddy (and co-star) Cole Sprouse, KJ's latest photo, captioned "50 First Dates", was of himself and set boom operator Paul:
https://www.instagram.com/p/BanpeFEBuhf/?taken-by=kjapa
Is KJ sweeter than that milkshake or what? As for Paul, one Bromance bro is not enough for him. A look through his own personal Instagram feed, shows a special relationship with Cole as well:
The only question on our minds is – where can we get that job?