OK, Yes, we're a little obsessed with KJ Apa, also known as Archie Andrews on The CW's Riverdale. And Season 2, that started last week, is giving us exactly what we need – lots of shots of those incredible abs of his.
And in a new interview, KJ talks about the girlfriend-issue (as in – never having had one), and opens up about crying every night alone at home – for three weeks.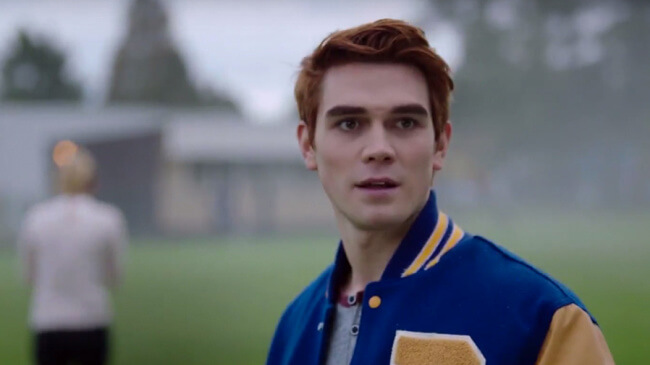 20-year-old KJ Apa, who is originally from New Zealand, moved to Canada when he was 18-years-old, to film the movie A Dog's Purpose. Being away from his family for the first time was hard – as he tells Cosmopolitan.
According to the interview, KJ "cried every night for the first three weeks and listened to Ricky Gervais podcasts to cheer himself up."
"I was just lonely. That made me realize we as humans need other humans. You can't really do things alone. I don't think it's that healthy."
Yet even after he started filming Riverdale, the TV series based on the Archie Comics, it took him a while to connect with the rest of the cast, and form that loving bromance with Cole Sprouse.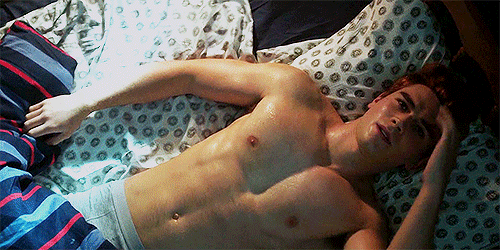 "I was fresh out of New Zealand, no one understood what I was saying, and they were hanging out all the time. They thought that I didn't like them. We laugh about it now, but I really was in my own zone."
And what about a girlfriend? Apparently that bromance with Cole is enough for now, as KJ explains he just doesn't have the time. "I think I'm just waiting for the right time, right girl. I'm pretty busy at the moment. I don't know how much I have to offer to someone right now."