KJ Apa, the guy with one of the strangest names on TV these days, and one of the best looking abs, has, at 19-years-old, a new goal in life: to be called 'Daddy', as in a DILF daddy, not the parenting kind.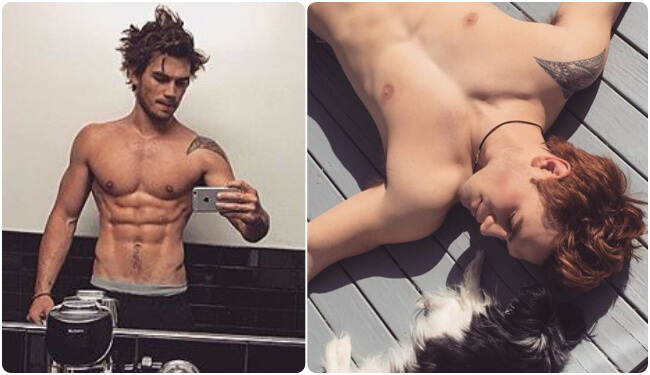 KJ Apa can be seen on TV series Riverdale these days, a show based on the "Archie Comics" series, and produced by Greg Berlanti (of "Arrow" and "The Flash" fame).
The hunky KJ plays the red-headed Archie, and the series does a very good job of showing us those incredible abs. However, in a recent interview with TooFab, KJ explained why some of his recent tweets included the hashtag "Daddy AF".
"It started as a personal joke between Camila [Mendes] and I because all of the girls on the show are obsessed with older men, 'Daddies.'

And I realized you can only be a 'Daddy' once you're like 26, have a beard and kinda rugged and I'm literally not that so I'm trying to earn it from the girls and gain that title since the new goal in life is to be called 'Daddy.'"
https://www.instagram.com/p/BSaRcbmhwMx/?taken-by=kjapa
Girls aside, KJ also has a male BFF, who is just as hot – former (and present) teen idol, Cole Sprouse, who's also on Riverdale. The two spend a lot of time together, and have recently taken a road-trip together, sleeping in Cole's "Awesome tent".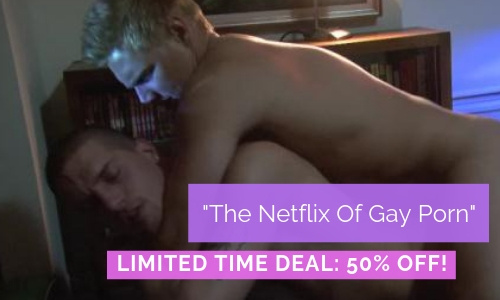 For those of you with Brokeback Mountain fantasies, we'll just mention that when asked to share his best memory from the camping trip, KJ told TooFab: "Well, it's not something I should ever share with anyone… It's too much."
https://www.instagram.com/p/BRUTl2FhMgi/?taken-by=kjapa
---