Oh, the comic books of our childhood… some were Spider-man fans, others only accepted Superman, and some – wanted the easy-going adventures of Archie and his gang from the "Archie Comics" line.
Well, forget easy-going – Archie is now a major stud – with a six-pack.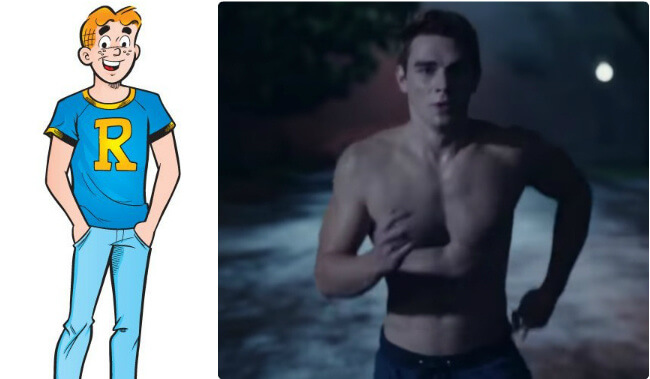 A new CW series, set to première in January and produced by Greg Berlanti (of "Arrow" and "The Flash" fame) will re-imagine the famous comics, as a gritty teen drama filled with good looking boys (and girls, we presume).
The series, called "Riverdale" (after the name of the fictional town presented in the comics), will star 19-year-old KJ Apa (and his abs) as Archie Andrews.
https://www.instagram.com/p/BL4J0czAVFU/?taken-by=kjapa
The creators promise a "grittier" setting, with teens running in the rain without a shirt, moments after they finish brooding – and they also have a murder mystery on their hands.
Executive producer Roberto Aguirre-Sacasa told The EW that "It's definitely Archie, but a little darker, a little more complex and a little weirder than you might remember from the digest you bought at the supermarket."
Watch the first trailer right here:
h/t: Instinct