Greg Berlanti has been a successful TV and film writer for many years, and in recent years saw major success with his "Arrowverse" superhero shows on The CW (Arrow, The Flash and the rest).
Berlanti is also a gay man, living with his boyfriend – soccer player Robbie Rogers, and their son. Following Donald Trump's surprise victory, Berlanti shared a very moving note written by a father to his son, Jack. He also added his own inspiring words following the day's news.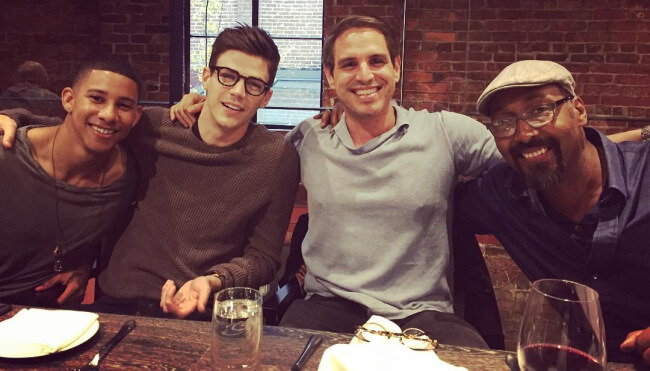 The note, found online and shared by Berlanti was written by a father to his son, Jack:
Dear Jack,

Trump won. Don't panic. The world won't end. The country won't fall apart.

We're just underdogs now, caring about women, minorities, democracy and truth.

You're going to have a job now: Be extra moral. Rebel against meanness. Be kind. Heal things. Inspire people with optimism.


Most of all, LOVE.
-Dad
Berlanti also added his own words in the caption:
We are all blessed to live in a beautiful country that many people have had to fight and die for to make more perfect.

No matter how upset you may be today, or elated: Never stop fighting and always stay hopeful.