Season 7 of Game of Thrones was good for many reasons – but one of its highlights was, let's face it – Jon Snow, aka Kit Harington's naked ass in the season finale. Now, Kit reveals some secrets about that… marvellous bum.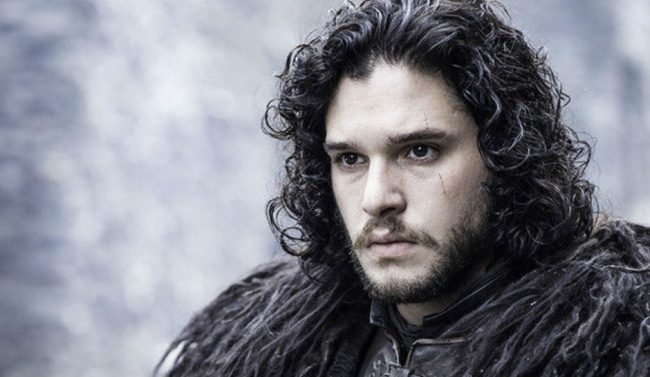 Kit Harington was a guest on the Jonathan Ross talk-show this weekend, where, as we reported yesterday, he also talked about the time he "blew his load too early." But other than that, Kit discussed the famous scene in Season 7, when Jon Snow finally had sex with Daenerys Targaryen.
Game of Thrones was never very good with showing us male nudity (though things have improved somewhat in the last seasons), so getting this view of Jon's bum was eye-opening.
"If you're getting your bum out in front of 60 million people" Kit explained, "you do your homework – lots of squats."
And seeing that hairless beauty, immediately brings thoughts of a razor. Well, not in Kit's case:
"I have a naturally hairless bum!"
And when asked by the host whether it's strange to have his buttocks admired by, well, everybody – Kit was perfectly OK with it: "I'll get them out for anyone!"
Can we take you up on that?
In the show, Kit also told the story of how he pulled a pretty cruel April Fools joke on his fiancé. Watch it here: