Too much information? Not when it comes to Game of Thrones hottie Kit Harington, who recounted how he "blew his load too early" with his fiancé and GoT co-star, Rose Leslie. Alas, it's not exactly what you think.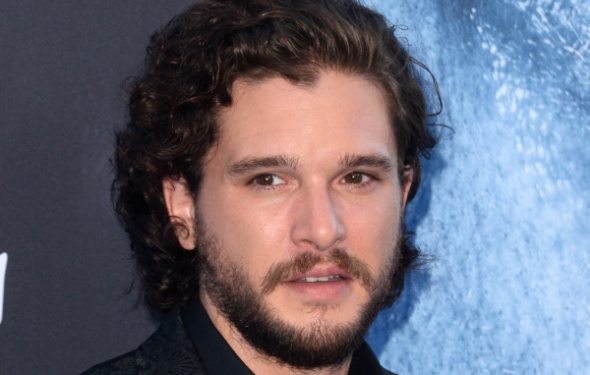 Kit Harington, who we all know as Jon Snow, was a guest on the Jonathan Ross talk-show, as The Sun reports, where he talked about his proposal to Rose Leslie, who played Ygritte on Game of Thrones – the one who took Jon's virginity, with the infamous line – "You know nothing, Jon Snow".
Kit had some romantic plans for the proposal – but things didn't exactly go as planned, as he just couldn't wait…
"I did have some plans to do it, I was going to string up some lights in some trees and do all the romantic stuff but we were in the country and we were under this beautiful night sky and had a log fire burning and red wine and I blew my load early."
Laughing, Kit quickly realised what he'd said.
"Sorry that's a really bad expression. I was meant to do it the day after with the lights. What I meant to say was, I popped my question a bit early. Not blew my load."
Either way, the two are now engaged, and since the wedding will take place during the filming of the final season of GoT, production will reportedly shut down for a day – so other cast members can all attend the wedding.
Watch the interview here: