Kit Harington, the 30-year-old actor, is known for many things – his beautiful hair, his pretty face, his impressive muscles… And as Jon Snow on Game of Thrones, he's also known for his bravery, and kindness, and… small penis?!
Well, yes, if you remember THAT scene from GoT Season 6. Now, the creators of the TV show finally explain WHY Snow has a "small pecker" and how it relates to Harington.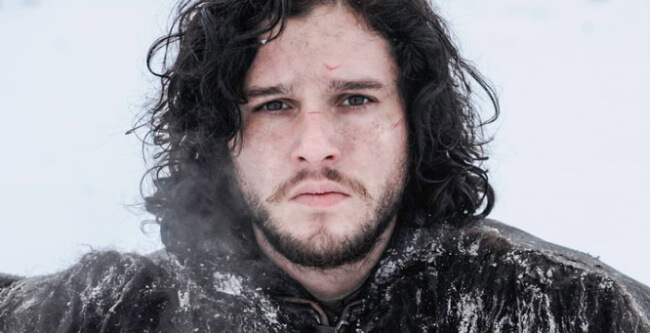 As you might recall back on Season 5 of Game of Thrones, Kit Harington's Jon Snow died, which led to him being put on a stone table, naked. At that point, his warrior friend Tormound got a good look at Jon Snow's… private parts.
When Snow was brought back to life in Season 6, Tormound recalled seeing Snow's penis, with this line:
They seem to think you're some kind of God. The man who returned from the dead. I saw your pecker. What kind of God would have a pecker that small?
In an interview with Esquire, it turns out Kit Harington's co-stars keep slinging insults at him, mocking his hair and his success with the ladies. And Game of Thrones' executive producers, David Benioff and D. B. Weiss, decided to join in on the fun.
Hence – the "small pecker" line, as they explain:
There has to be some downside to being Kit Harington, right? It seems only fair. He's handsome, talented, smart, and so decent to the core that it's impossible not to like him. Maddening. The one thing we can do is saddle his character with a tiny pecker.
Remember, though – not everything you see on TV is true in real life!