Justin Hartley will forever be in our hearts, as the "original" Oliver Queen on Smallville (long before Stephen Amell…). He's still extremely hot though, and we go to see that in full glory – when he played Ellen's "Oops My Water Broke".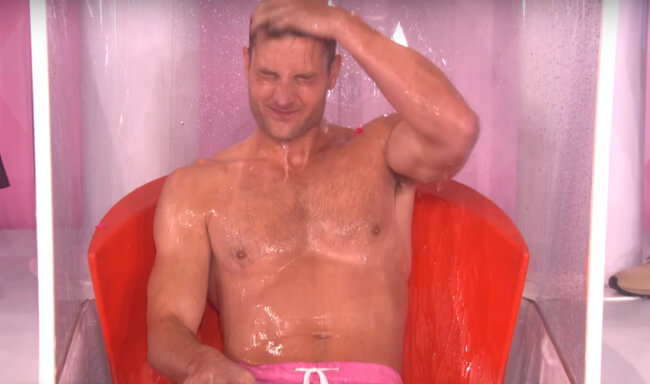 Justin, who in recent years appeared on shows such as "The Young and The Restless" and more recently – "This is Us", joined Rachel McAdams on The Ellen Show, in playing the game in which a hot celebrity sits in a chair while Ellen and the guest take turns pulling sticks out, until the celebrity gets soaked. (Recently, we also saw Taylor Lautner play this fun game).
"Ulta Beauty" was planning to give $10,000 to Breast Cancer Research Foundation, but promised to DOUBLE that amount if Justin took his shirt off – and indeed he did, so now there's more money for cancer research, AND we got a MUCH better view.
Watch it right here: